Dr. Alex Klotz spent three years studying knots in DNA. His latest work goes beyond the knots, delving beyond one entangled strand, and exploring thousands. His second work, released this week, reveals the inner workings of parasite DNA and could aid in the development of tools to diagnose tropical diseases.
The Cal State Long Beach physics professor reveals his findings about kinetoplasts (kDNA), a medieval armor-like chainmail structure that makes up the mitochondrial DNA of certain parasites, published in the Proceedings of the National Academy of Sciences.
He concluded that kinetoplasts, when removed from the cell and examined in free solution, have the behavior expected of a two-dimensional elastic sheet. There has been considerable scientific interest in two-dimensional materials since the discovery of graphene in 2004, but until now there has not been a good way to study them one molecule at a time.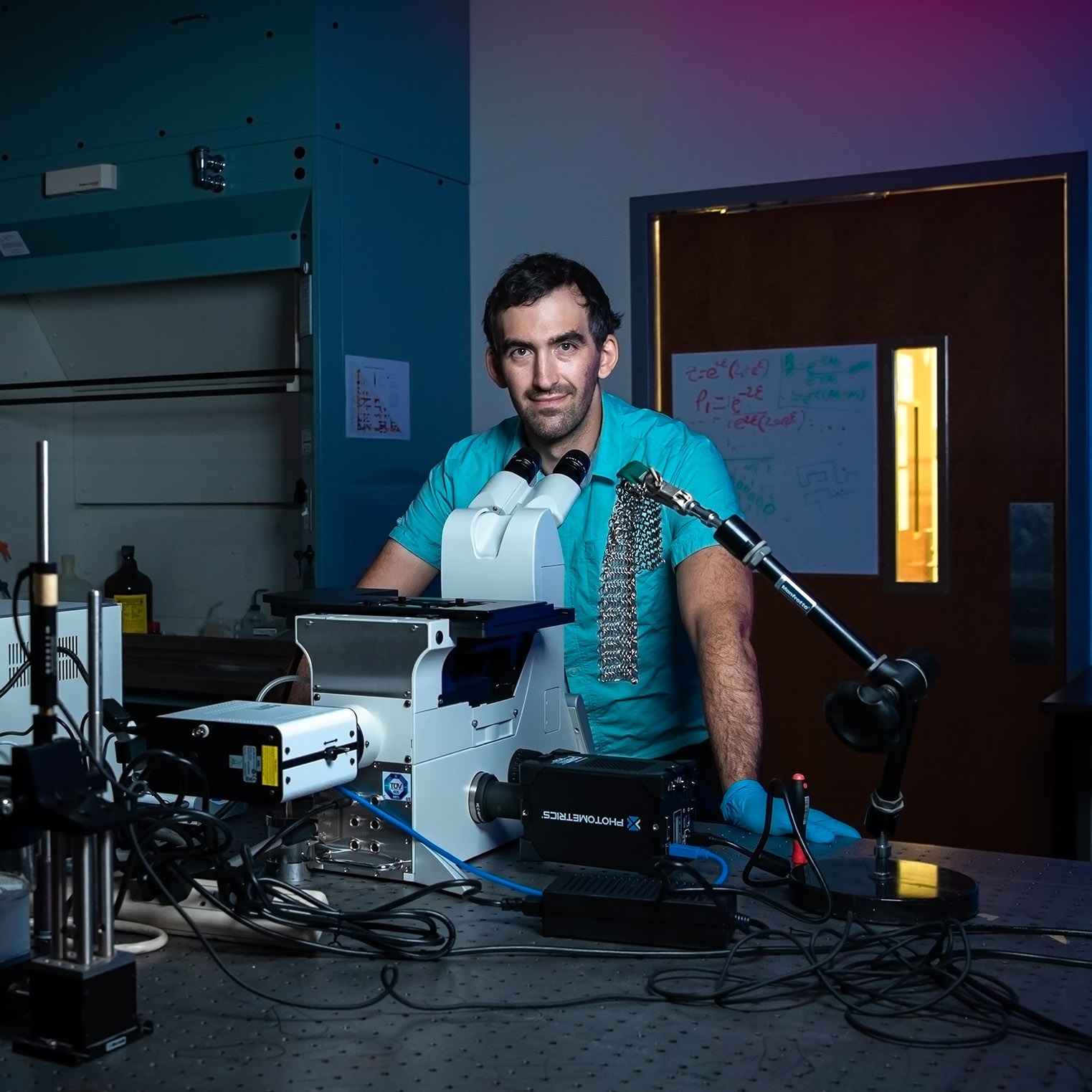 Klotz became interested in kinetoplasts after reading about them in the scientific literature. "The DNA in mitochondria is a little loop, a single loop in itself. Kinetoplasts have thousands of loops that are all connected," he said.
Klotz, who worked at MIT before arriving at Cal State Long Beach this fall, initially began studying the elasticity of kinetoplasts, which look like tiny jellyfish, with a diameter about one-tenth the width of a human hair.
His work does not just teach us about exotic materials; it could help develop new diagnostic tools for tropical disease. The parasites which have kinetoplast DNA are responsible for diseases including African sleeping sickness, Chagas disease and leishmaniasis.
"These diseases infect about 50,000 people a year," Klotz said. "It's not as big as malaria, which is the biggest parasitic concern, but these are neglected tropical diseases. So, I'm interested in developing a point of care diagnostics tool where you could take it to Africa and determine what strain of sleeping sickness people have."
Klotz' research is in its early stages, and any clinical application is likely more than five to 10 years away. 
To help other professors continue ground-breaking research, consider giving to Physics & Astronomy.