School of Art Preps Virtual Learning Supplies for Students
The CSULB School of Art Faculty and Staff worked overtime at the end of August to put together materials packets for their students. After spending much of the summer strategizing on ways to enhance the virtual experience for our visual arts students by creating equipment and supplies that allow students to work more fully on their arts training and practice from home, and provides a deeper and more meaningful way for our faculty to interact with the work students are creating, a variety of creative problem-solving solutions emerged.
Each class requires a variety of different media and different art supplies. The student art galleries – which have been empty for several months now – saw lots of activity as staff and faculty used it as a staging area for safely (and with appropriate distancing) putting together hundreds of personalized materials packets for their students, based on the curricular needs of their classes this semester.
The CARES stimulus package allowed us to properly plan for a semester with 95 of our courses taught virtually. Buying materials and supplies in bulk and then assembling individual student kits for classes saved lots of money for the students and provided a much appreciated and tangible demonstration of how our faculty and staff prioritize and support our students. More than a dozen faculty and staff from the School of Art worked diligently to make this all possible. 
Pasta makers were transformed and repurposed for printmaking, and plans were shared for at home, build-it-yourself pottery wheels. Funds were found to ensure student access to iPads and digital drawing tablets for students no longer able to access the high-tech, expensive computer hardware and software normally offered in our computer labs.
Aubry Mintz, Director of the School of Art, said, "All our staff were on deck, putting in exhausting and very full days, challenging our bodies and our brains as we worked through the organizational and mathematical problem solving necessary to make all of this happen." Budget reorganization was a major concern. "We went through our carefully planned budgets with a fine-tooth comb, working to ensure equity and to satisfy all 12 programs in the School of Art," Aubry explained. "This was not an easy task and many programs had to either share or re-purpose some equipment or find ways to make do without." All of this was taking place following all required social distancing protocols, with brainstorming sessions set up virtually and so many faculty giving up the summer months when they would normally be working in their studios or engaged in the necessary research required of university professors. "The consolidated efforts of our School of Art staff, so many of our faculty, and the helpful guidance from the College of the Arts has been astounding to witness. We all came together – no matter how hard the work was – to make this semester as stress-free (financially as well as academically) and successful as possible for our students. They deserve the very best – from us and from their university – and they have embraced this new reality wholeheartedly. I couldn't be prouder of them, or of us."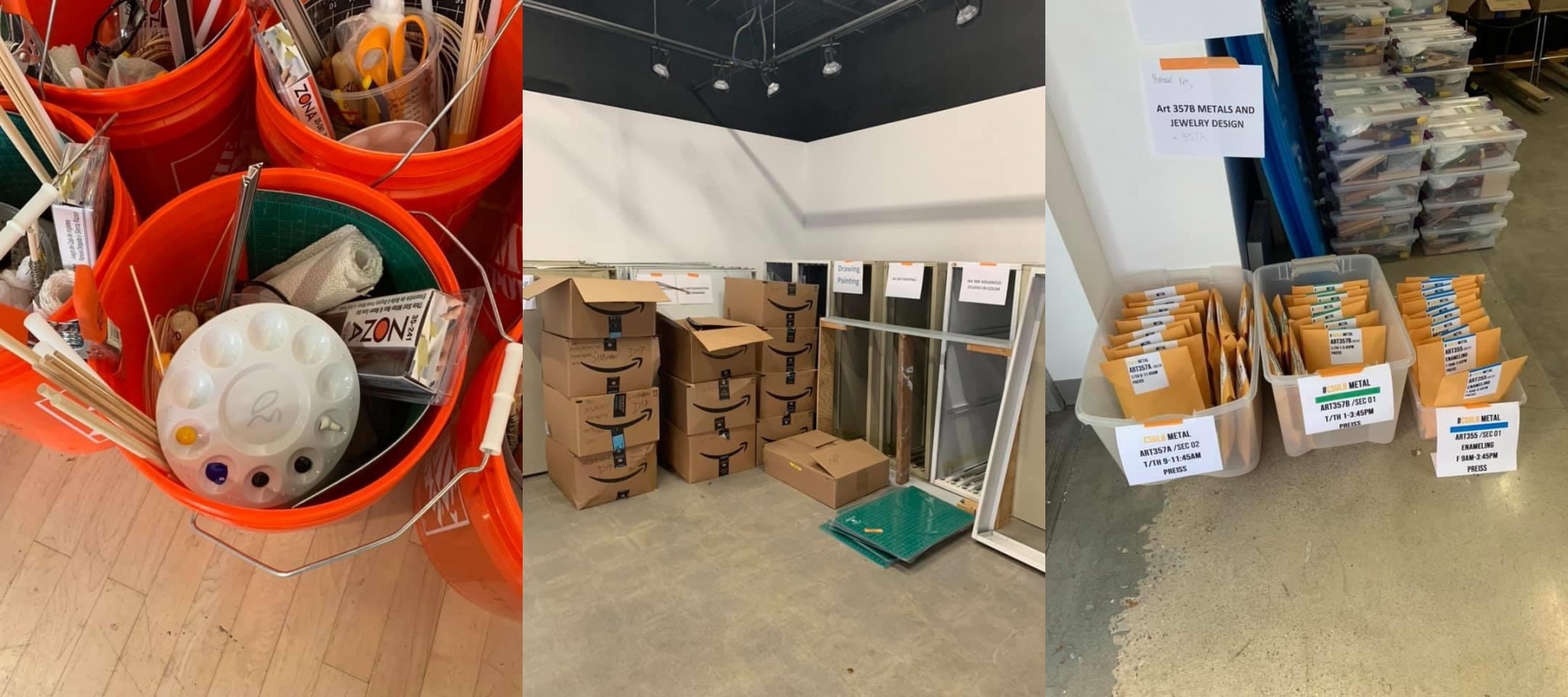 School of Art Coordinator Karen Warner captured in pictures the magnitude of this organizational and distribution undertaking.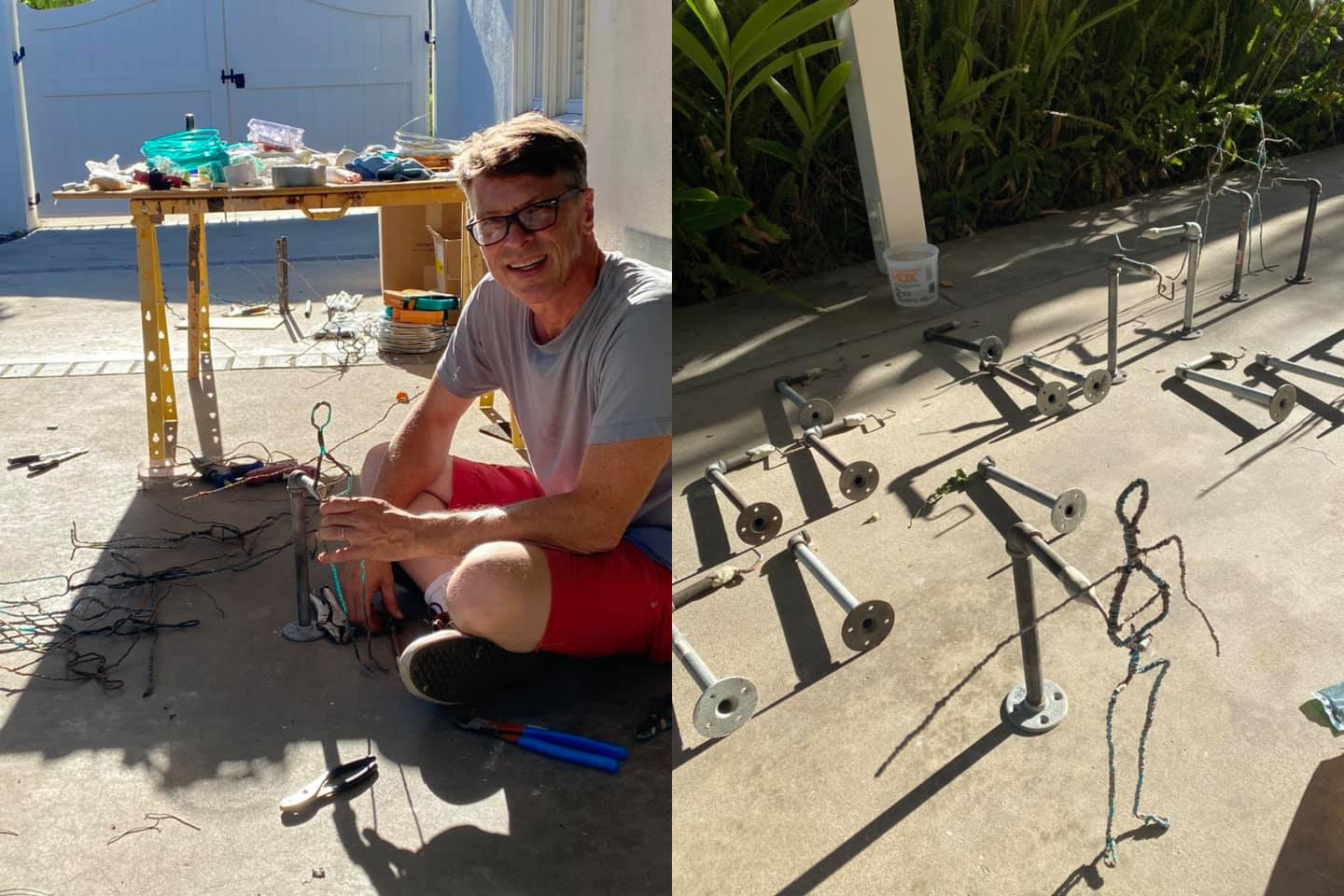 Faculty member Bryan Crockett turned his backyard into a workshop, crafting 42 different armatures for his students
Art Education faculty and graduate students put together materials packages and necessary supplies for classes, arranged for socially distant distribution on campus, and then Professor Laurie Gatlin and her husband drove more than 800 miles to deliver supplies to those students who were forced to return to their homes outside the Greater Long Beach area during the COVID-19 quarantines.

View the video here