Writing & Communication Resource Center
Image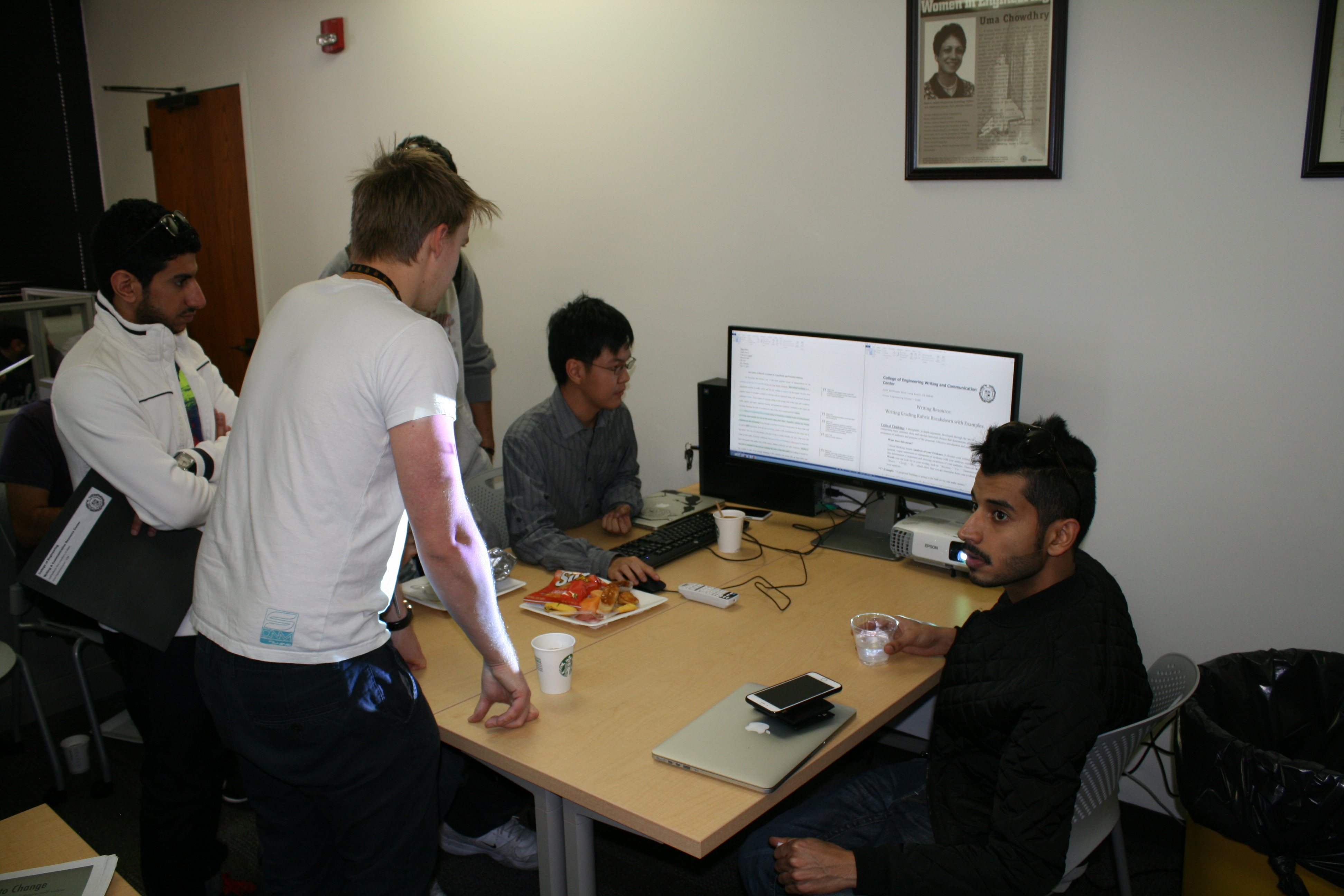 The Writing and Communication Resource Center (WCRC) helps students develop the written and oral communication skills needed to express complex technical ideas and excel in both their academic and professional careers. The center's expert graduate assistants are available to help all engineering students with writing assignments and oral presentations.
In addition, the center provides:
Workshops: A variety of sessions are offered throughout the Fall and Spring semesters to help students improve their writing process and oral presentation skills.
Tutoring sessions: Graduate assistants are available to work with all engineering students, particularly those who need assistance in written and oral presentation class assignments. 
For students enrolled in senior-level capstone courses, the center provides:
Individual and team writing assessment and feedback on class projects and papers through appointments with the graduate assistants
Graded projects and papers pertaining to the writing component that accounts for 25 percent of the class final grade
Resources:
For graduate students, the center provides:
Monthly workshops on specific thesis topics, such as how to write an abstract, conduct a literature review, format a thesis, and more. (Suggestions on future workshop topics are welcome).
A three-part seminar focusing on all aspects of thesis writing, required in order to advance to candidacy
Colloquia where students can discuss thesis topics and project work to obtain feedback from peers and professors
Individual writing assessment and feedback through appointments with graduate assistants
Resources:
Understand the context and audience.
Make sure the work responds to the assigned task.
Use appropriate, relevant, and compelling content to illustrate mastery of the subject.
Follow conventions for organization, content, presentation, and formatting.
Demonstrate skillful use of sources to develop ideas.
Use precise and error-free language that clearly communicates meaning to readers.​
Note: The Writing and Communication Resource Center is available to all College of Engineering students, but priority will be given to senior-level capstone course students and master theses students.