Ways to Give
There are many ways to show your support for the CSULB College of Engineering, from convenient and tax-deductible cash donations to securities, business shares, real estate, or bequests. Contact us to discuss the many options available for providing charitable donations and putting your gift to work helping students, faculty, and engineering programs.
Gifts of cash, whether by check or credit card, are the fastest and easiest way to support CSULB College of Engineering.
Make a gift or pledge of long-term appreciated stocks, bonds, and appreciated securities and take an income-tax deduction equal to the securities' fair-market value.
A gift of closely held stock, S-Corporation stock, LLC interests or shares of professional corporations are accepted.
 
Some companies may offer matching gifts that enable donors to magnify the size of their donation. The Human Resources department may have more information on this giving opportunity.
Contribute property as an outright gift or through your estate.
Name the CSULB College of Engineering in a will or living will as a percentage beneficiary or for a specific dollar amount.
Avoid exposure to retirement plan income or estate taxes by making a deferred retirement plan gift.
Establish a charitable trust to benefit the CSULB College of Engineering.
Make a gift of your paid-up life insurance policy and receive a tax deduction.
How You Can Make a Difference
CSULB's highly ranked College of Engineering is committed to providing access to qualified students and producing a new generation of well-trained engineers. Here are some ways to help accomplish that mission:
Ensure students spend more time in labs and classrooms earning degrees, and less working part-time jobs to pay college expenses.
 
Sponsor a project and have a technical problem solved for your organization.
Fund state-of-the-art equipment to help future grads hit the ground running.
Help support the College's greatest needs, including hosting on campus educational workshop and sending students to present at professional conferences. Some of our most active student organizations include the National Society of Black Engineers (NSBE), Mexican American Engineers and Scientists (MAES), Society of Hispanic Professional Engineers (SHPE), and the Society of Women Engineers (SWE)
Support one of the College of Engineering's six departments to reflect your interest or department need. COE's six departments include:
Image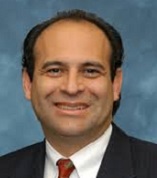 Christopher Hernandez '81
VP, Research, Technology and Advanced Design (retired)
Northrop Grumman Aerospace Systems
I feel I have a responsibility to help others just as I was helped. The world is full of people with tremendous potential, however some may never realize that potential due to economic reasons.
Note: CSULB events and scholarships are open to all CSULB students, regardless of sex, race, or ethnicity.