Undergraduate Admissions
Image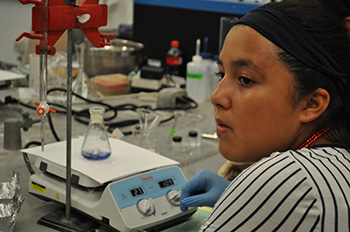 Freshmen
Early on, freshmen are immersed in engineering and participate in a freshmen learning community that stresses teamwork. The Engineering Student Success Center provides many support services to help students succeed, from advising and tutoring to advice with writing and communication. A first-year experience coordinator is dedicated to helping freshmen get acclimated and stay on track. The Beach Engineering Student Success Team (BESST) provides added academic support for incoming freshmen.
Our more than two dozen active student organizations are a great way to get involved and meet new friends. And CSULB Engineering's industry partnerships provide many research and internship opportunities. We invite you to explore the many challenging and exciting engineering, computing, and engineering technology degrees and programs offered at CSULB.
Admission to all majors at CSULB is competitive as CSULB continues to have more qualified applicants than spaces available for new students. Be aware that CSULB criteria are higher than CSU system-wide minimum eligibility requirements.
Applicants will be admitted based on a calculated STEM Eligibility Index. The index places additional weight on quantitative skills required for success in these majors. Admission to STEM majors will be to a pre-major status. Continuation in the major will be subject to meeting specific lower-division course and GPA requirements at CSULB that indicate the student's ability to succeed and complete the major. 
Be aware: CSULB strongly recommends that applicants to STEM majors complete additional math courses beyond the minimum required for the CSU to improve the likelihood of success in the major and timely graduation.
For more information about Freshmen Application and Admission please visit CSULB's Freshman Admission website.
Preparation is the key to success in all majors. This is especially true for Engineering programs, which can be extra challenging. Although Engineering is open to all students, those with a solid foundation in Science and Mathematics are more likely to succeed. Recommended high school courses include:
4 years of Mathematics (Algebra, Geometry, Pre-calculus, Calculus)
4 years of Lab Science (Physics, Chemistry, Biology)
4 years of English (Composition, Literature)
2 years of Social Sciences (U.S. History, Government, Economics)
2-3 years of Electives (Computer Science, Art, Music, Speech)
2 years of Foreign Language courses
Transfer Students
The College of Engineering continues to be a popular choice for transfer students, who account for half of CSULB engineering graduates. With their reputation for having theoretical knowledge and practical know-how, CSULB engineering grads are highly sought after by industry employers. We invite you to explore the many challenging and exciting engineering, computing, and engineering technology degrees that CSULB offers.