Graduate Peer Mentor
The College of Education Graduate Peer Mentor supports current graduate students in the College through virtual events, office hours, community building, and professional development programs. The Graduate Peer Mentor wants to provide all CED graduate students with resources and events that will help make their experience the best here at CSULB. You can reach them via email at ced-peermentors@csulb.edu or at their virtual office hours.
Your 2022-2023 Graduate Peer Mentor
Isabel Plascencia
Isabel is currently a second year graduate student in the Early Childhood Education program.
Image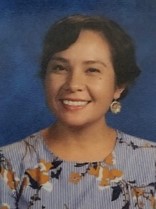 Fun Fact: "I have a big patience for bargain shopping and I have two dogs, one cat, and three aquatic turtles. "
Isabel has weekly Office Hours to answer questions and offer support for current graduate students in the College of Education.
Office Hours for Spring 2023:  
Tuesdays, 6:00pm - 7:00pm via Zoom Visit Beach Board for Zoom Meeting link. 
Thursday, 6pm - 7pm at CED Study Space (located in AS-239). 
You may also reach them via email at ced-peermentors@csulb.edu or isabel.plascencia-SA@csulb.edu.
The Graduate Peer Mentors will be hosting virtual community socials for graduate students in the College throughout the school year. Join us for some fun and games and the chance to connect with your colleagues.
Previous Events - Fall 2022:
Monday, September 12th from 6:00pm - 7:00pm
"Having a Growth Mindset Mentality" 
Thursday, October 27th from 6:00pm - 7:00pm
"Dear Graduate Student, When I Was in your Shoes...": A Discussion on Academic Success and Networking
Thursday, December 1st from 6:00pm -7:00pm
Professional In Training: Building Your Letter of Interest and Resume
Upcoming Events - Spring 2023:
Save the Date!
Your Truth: Sticking to Who You are While Meeting Your Academic and Personal Goals
It is okay to have bad days.
It is okay to feel less than perfect at times.
It is okay to make mistakes.
Questioning yourself and your next steps while going to school and balancing other facets of your unique life is okay. Whether your life involves maintaining a work/school balance, experiencing financial hardships, or struggling to find your safe space while going to school, it is okay. This community-building event will be an opportunity to check-in together and discuss campus resources.
Event details are on the flyer.
RSVP Link
Thursday, March 9th, 6:00 PM- 7:00 PM:
In-Person or Virtual Event- Studio Session: Getting College of Education Faculty Tips and Resources for Balancing Graduate School and Life Outside of Your Program
Thursday, May 4th, 7:00 PM- 8:00 PM:
n-Person Event- May the 4th Be with You Wellness Event: Stress Release Fair
The Graduate Peer Mentor Wellness Room is a resource curated by your mentors to provide tools and resources for your journey as a student. Visit the Wellness Room here.