About
MISSION
We are a community of people who examine, critique, and create contemporary art and culture.
NEWS
Press-Telegram: Exhibitions celebrate collection history, new additions
Image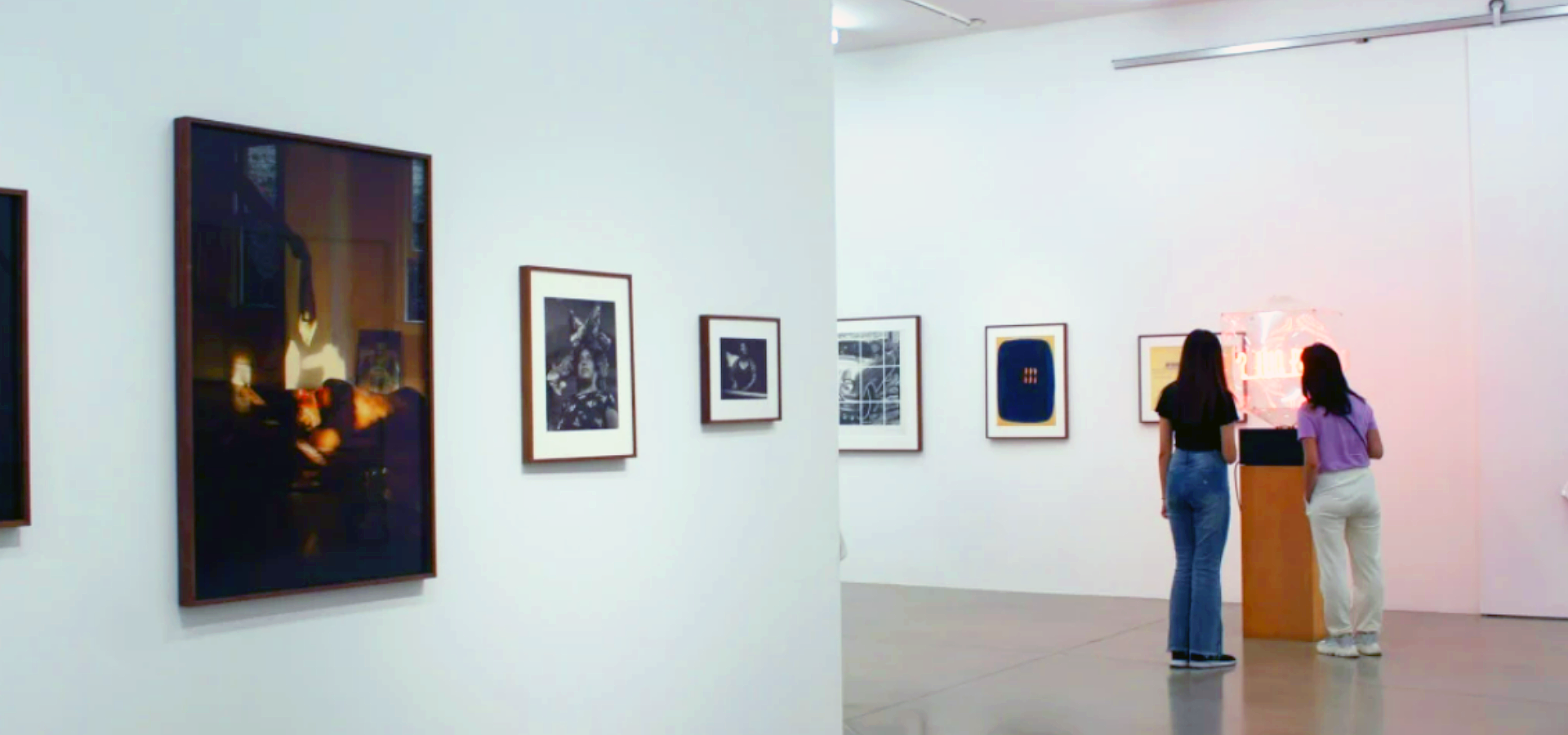 Christina Merino penned a news feature for the Press-Telegram on the Museum's fall 2022 exhibitions. "Three new exhibits recently opened [. . .] honor the facility's [nearly] 50 years of being a teaching and collecting museum at Cal State Long Beach. With more than 70 art pieces, Hurry Slowly encourages visitors to consider why and how museums collect works of art and learn about why they continue to acquire pieces today. "Hurry Slowly is a landmark showcase of our permanent collection, which has been growing for nearly 50 years," museum Director Paul Baker Prindle said in a statement. He continued, "It surveys where we've been, how we got to where we are, and it previews where we are going. This is a rare opportunity to see us with new eyes, learn about our strengths and weaknesses, and deepen public understanding about the complex realities of our role as a collecting and teaching museum in service to our communities."

Visitors will see work by participants in the 1965 International Sculpture Symposium, including Kengiro Azuma and Piotr Kowalski. There will also be a selection of works by pop artists like Robert Rauschenberg, James Rosenquist and Andy Warhol, whose critiques of post war society laid the groundwork for contemporary art practices. Works by female artists such as Kim Abeles, Rhona Bitner, Dorr Bothwell will also be on display, as well as new acquisitions from Clifford Prince King, Star Montana, and Robin Mitchell. The museum's other exhibitions display work from artists Juan Gomez and the late artist Miyoshi Barosh.
Artforum International revels in the "optical splendor" of StrokeRollFoldSheetSlabGlitch
Image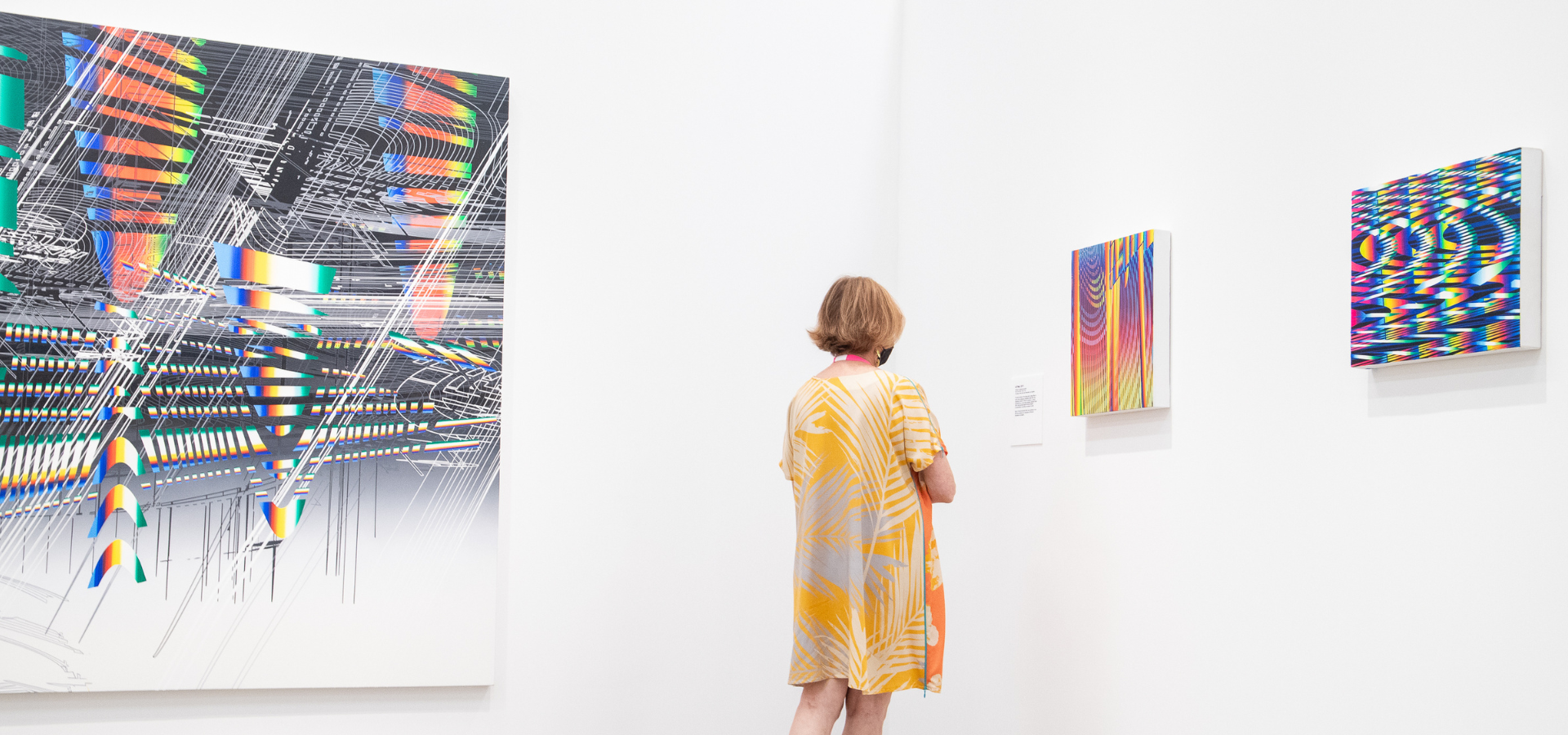 In the September issue of Artforum International, Anabel Osberg asserted the "allover splendor" of Linda Besemer's works in her survey exhibition "refused to be ignored." The artist's monographic exhibition, StrokeRollFoldSheetSlabGlitch, which was on view from February 12 to June 25, 2022, has been praised in the Los Angeles Times and other news outlets and we are particularly proud receiving acclaim from arguably the most important contemporary art magazine today. Osberg remarks on the audacious innovation evident in both the technique and conceptual basis of Besemer's works.
Osberg concludes her review in saying, "By reveling in the optical splendor of computer errors, Besemer suggests possibilities beyond the strictures of digital realms, where worlds are contrived from binary codes and bound by sterile principles at odds with lived experience. The jumbled hallucinogenic dazzle of the artist's paintings jars us into a heightened awareness of our own embodied existence, insisting that reality is far more intricate and dynamic than the systems we impose upon it in the name of order." 
Hyperallergic: Anabel Juárez's Castles of Wonderment 
Image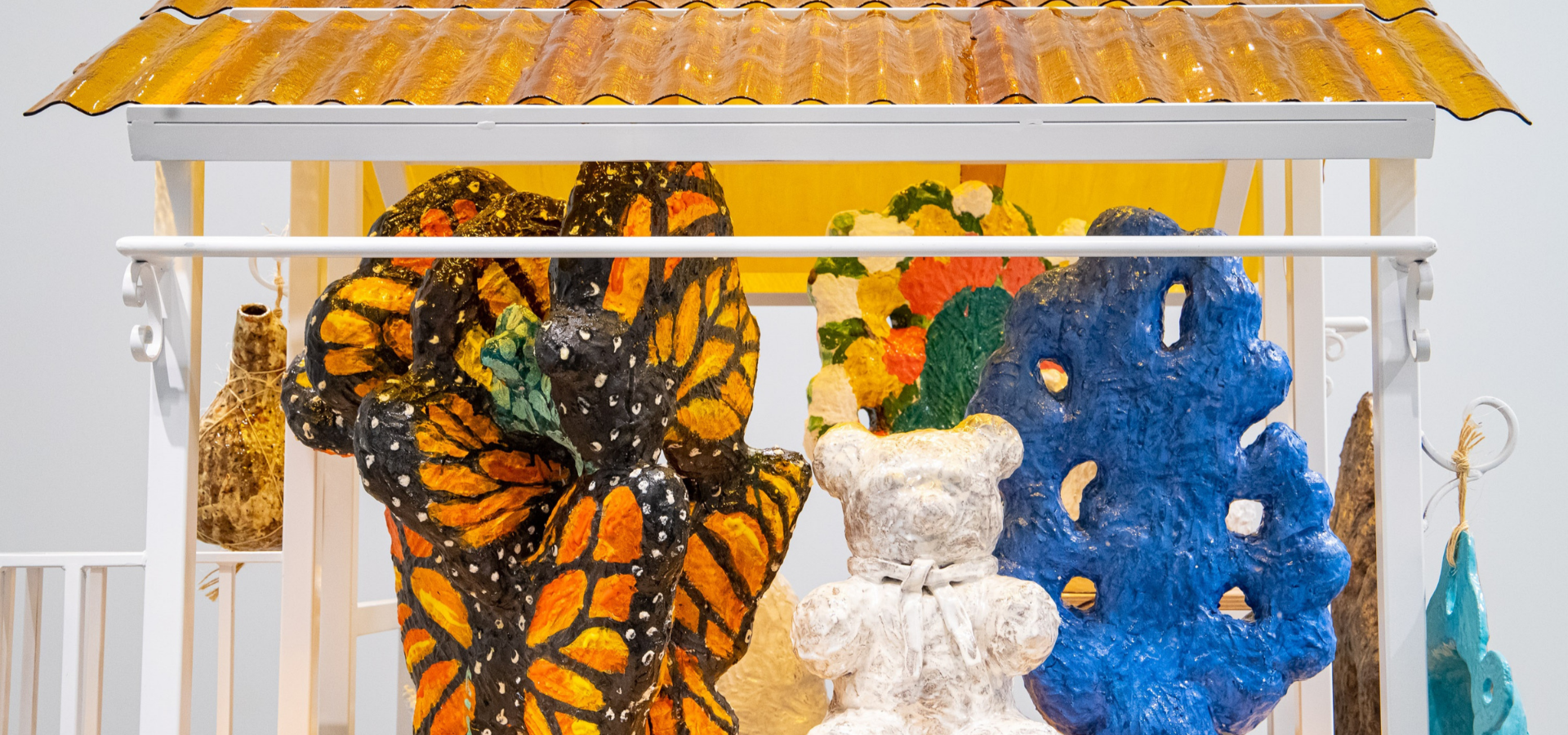 In May 2022, Jenny Hata Blumenfield penned a poignant review of Anabel Juárez: Recordar Es Vivir for Hyperallergic. She highlighted how the artist's honoring of memories and cultural experiences through art making as an act of empowerment. The generous review of the artist, who was the CSULB's Contemporary Center for Ceramics artist in residence, rang especially personal.
Blumenfield stated: "By enshrining her memories into sculptural form, Juárez celebrates both her own literal pilgrimage in space and time, and her emotional pilgrimage through the growing pains of childhood to adulthood. In doing so, the artist upends the narrative of limitless promise, opportunity, and freedom associated with migration and particularly that of the American West. Juárez instead reminds us that the act of migration and its consequent change should not erase the values embedded in one's cultural experience. As a viewer, there is an unrelenting understanding — through show title and construction of imagery — that to remember is an act of empowerment. The depth in which Juárez has honored her personal history through drawing and sculpture in Recordar Es Vivir demands a recalibration of the ways in which we might take in our own personal histories of what we have left behind, what we continue to hold, and the space we define for our respective futures."
Los Angeles Times: Linda Besemer's "All paint, no canvas" works named must-see
Image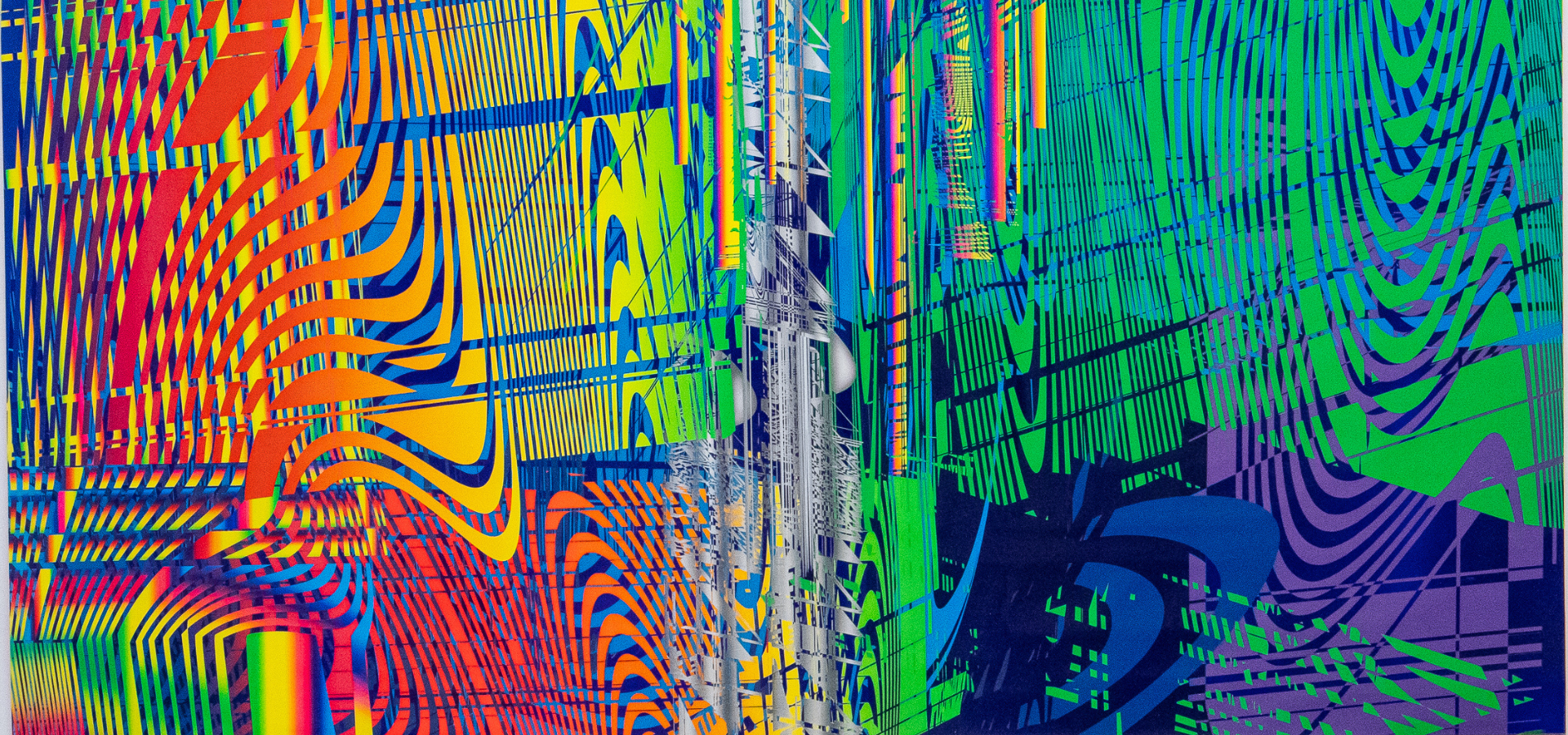 Los Angeles Times art critic Christopher Knight extolled Linda Besemer's innovative use of "all paint" and "no canvas" in his glowing review of what he calls "a concise and absorbing survey of the Los Angeles-based artist's career." Praising exhibited works for their elevation of the "physical materiality of paint" to complex new heights, Knight comments on the artist's prowess for imbuing brushstrokes, optical illusions, and glitches with new spatial and social meaning.
Knight generated commentary from dense and dynamic movement of Tony's Painting, 2013, saying: "The abstract visual clatter of [the] work, all linear swoops and layered curls like a flat-screen TV on the fritz, jams the circuits. It caps her work's larger point: Identity has been a productive subject for art since the 1990s, but asserting identity is not an answer. Instead, these confounding paintings insist, identity is a question."
Articulation Podcast: Anabel Juárez's project praised as "priceless" 
Image
Erika Hirugami, Founder & CEO of CuratorLove, explores the exhibition Anabel Juárez: Recordar es vivir and shares in depth commentary about her deep personal connection she found in experiencing the work in a full episode of her Articulation podcast. Hirugami also discusses the "priceless" visit to the Museum's and its distinctive sense of engagement with the student body, being connected to the Horn Center and located in the center of the picturesque Cal State Long Beach campus. Listen to the episode on Spotify, and note that the discussion of the installation Recuerdos starts at the 16 minute mark.
Linda Besemer named a 2022 Guggenheim Fellow in Fine Arts
Image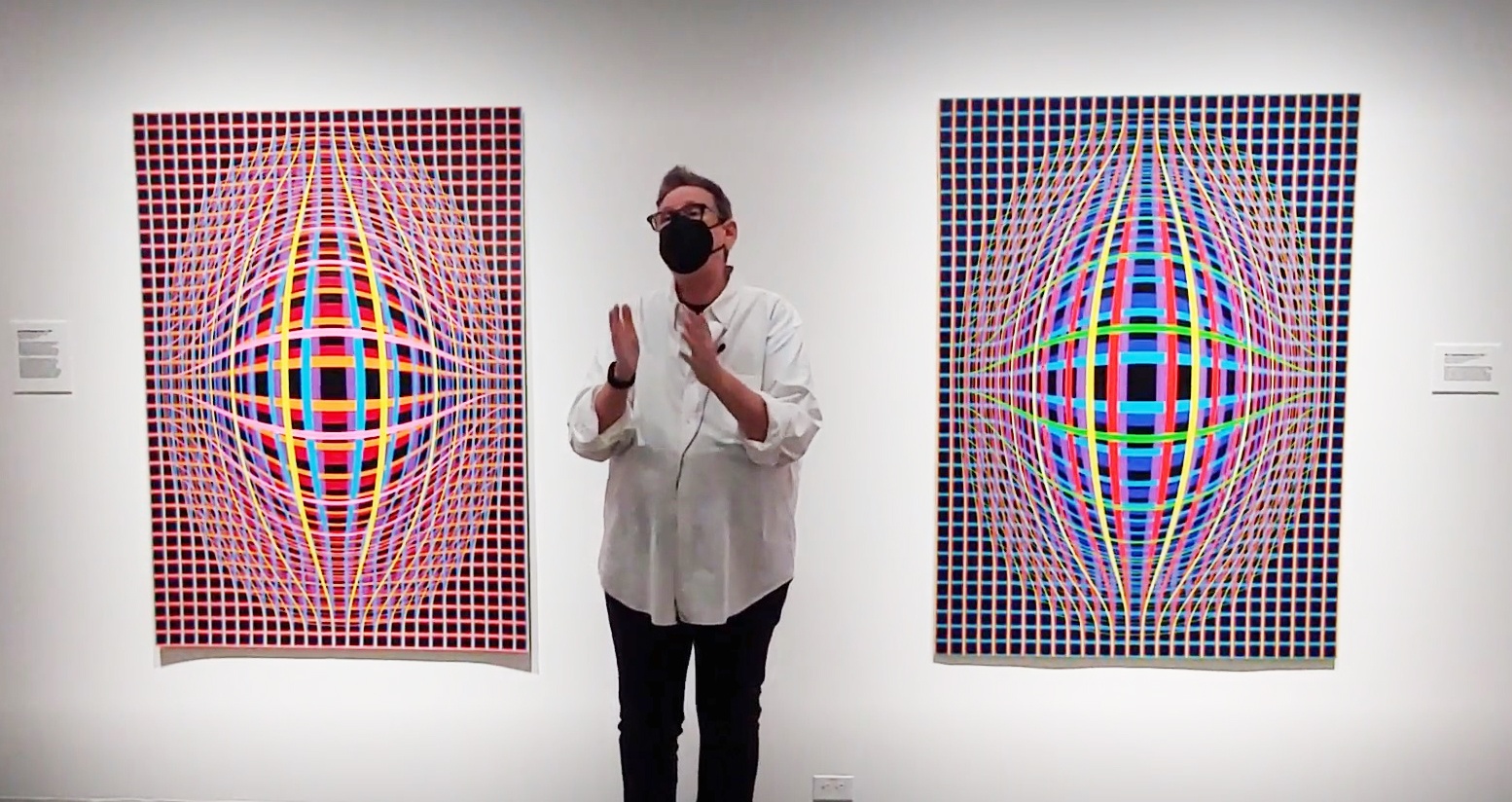 On April 7, 2022, the Board of Trustees of the John Simon Guggenheim Memorial Foundation approved the awarding of Guggenheim Fellowships to a diverse group of 180 exceptional individuals. Chosen from a rigorous application and peer review process out of almost 2500 applicants, these successful applicants were appointed on the basis of prior achievement and exceptional promise. Linda Besemer was awarded in the Fine Arts category.

Besemer shares about her innovative process-based work in her artist statement on their Fellow profile: "I work with digital drawing and animation programs to conceive and compose paintings. It has not been an easy mix of the hand and computer, of the analog and digital. The 3D program I use is not designed to create abstractions and often generates glitches. I spent many hours painstakingly eliminating these unwanted artifacts. In my recent paintings, I embrace and exploit them."

"It is a special joy to celebrate the Guggenheim Foundation's new class of Fellows," said Edward Hirsch, President of the Guggenheim Foundation and 1985 Fellow in Poetry. "This year marks the Foundation's 97th annual Fellowship competition. Our long experience tells us what an impact these annual grants will have to change people's lives. The work supported by the Foundation will aid in our collective effort to better understand the new world we're in, where we've come from, and where we're going. It is an honor for the Foundation to help the Fellows carry out their visionary work."

Read the full Press Release for more information.
Museum re-opening exhibitions receive advance praise
Image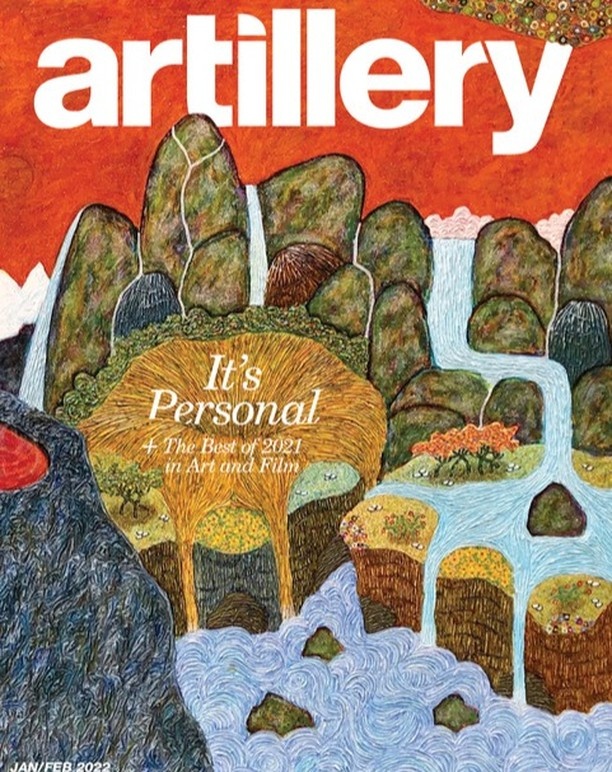 The Spiritualized Landscapes of Hung Viet Nguyen: DEVOTED TO NATURE
Artillery Magazine cover story by Genie Davis | Published on January 4, 2022
"'Art is a universal language,' Hung Viet Nguyen says. 'And when I came here as an immigrant, my English language was not that great. My strength was in painting. I slowly convinced people that my art is my language.'
Nguyen came to the US from Vietnam in 1982, with a background in biology and a lifelong passion for art. After making the move, he decided to make art his livelihood as well. A course in technical drawing led to a career as an illustrator and graphic artist while raising his children and pursuing his fine art. For seven years he stopped painting to experience nature both in solitude and with his family. 'I absorbed the texture and the culture that nature taught me,' he says.
Pattern, color and subject all inform Nguyen's narrative, spiritual art, the elements of which arise entirely from the artist's personal experience and interpretation." Read the full article here.
Carolyn Campagna Kleefeld Contemporary Art Museum expands and transforms
Newly renovated building and redesigned site opens to the public in February 2022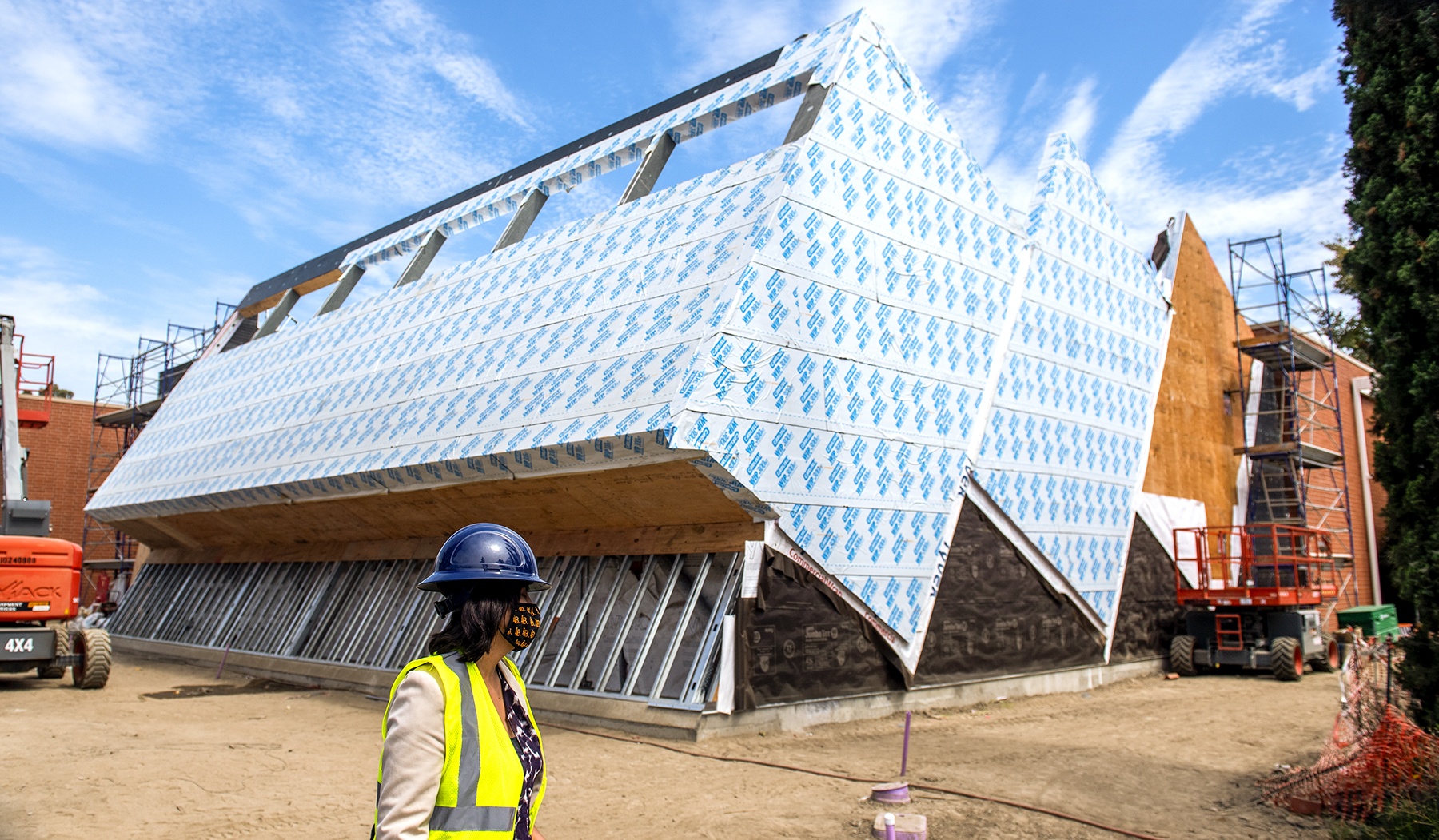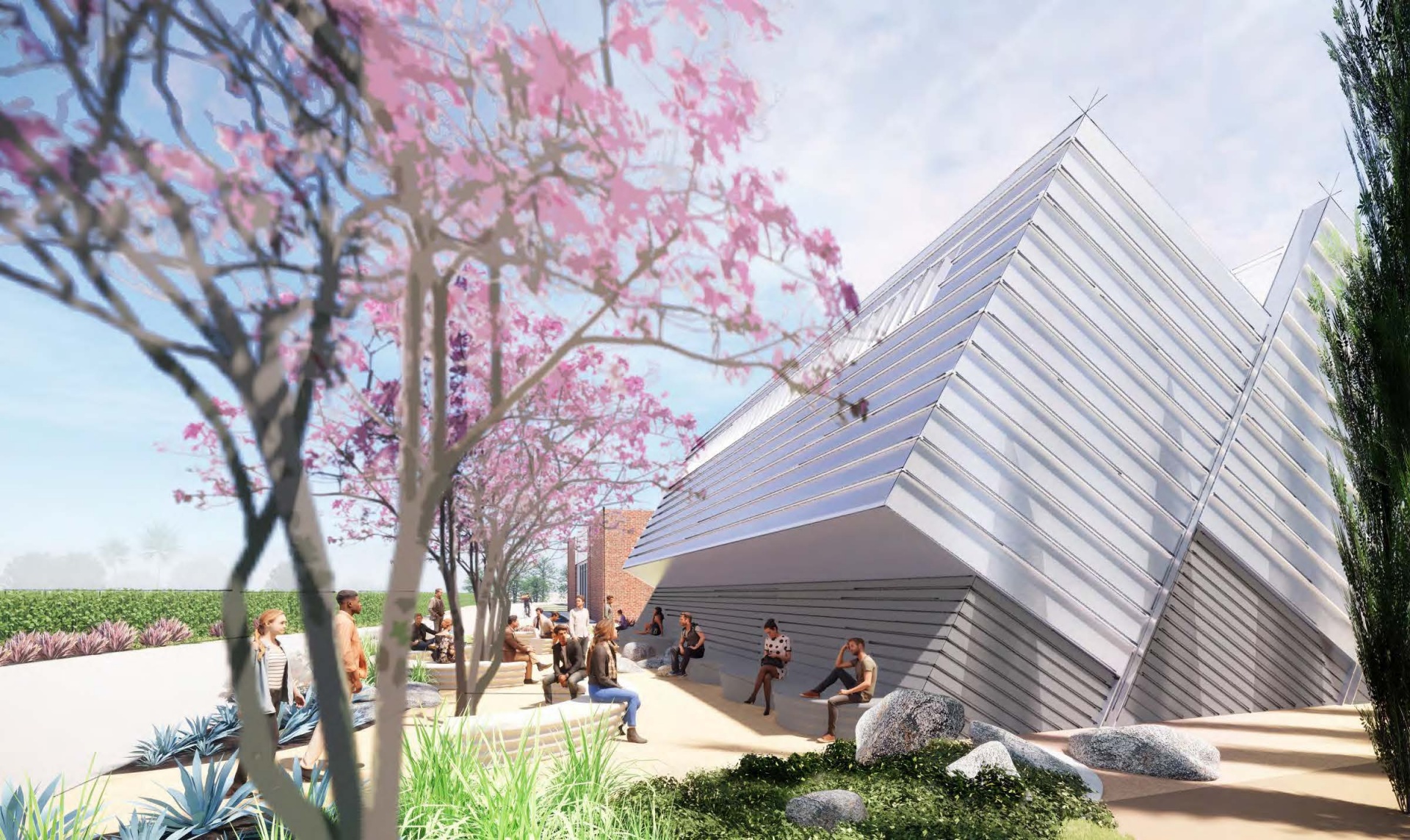 Video: Intro to the Carolyn Campagna Kleefeld Contemporary Art Museum
Via CSULB Alumni YouTube Channel, September 27, 2021 | More behind-the-scenes videos on our Watch page 
'This is for everybody': New CSULB museum nears completion 
Long Beach Post/The Hi-Lo story by Cheantay Jensen 
September 14, 2021
Construction at massive new CSULB art museum promises more art and community inclusion
Long Beach Post/The Hi-Lo story by Cheantay Jensen
Cal State Long Beach's Kleefeld Contemporary Art Museum expansion creates modern space
Press Telegram/Grunion Gazette article by Harry Saltzgaver

PRESS RELEASE:
Carolyn Campagna Kleefeld Contemporary Art Museum of Cal State Long Beach is currently undergoing an exciting expansion and renovation, which will add roughly 4,000 square feet to the completely redesigned site. The expanded Museum, scheduled to re-open in February 2022, will have a new interior floorplan and a footprint of roughly 11,000 square feet. Private and public events to be announced will celebrate the new Museum and its potential to positively impact visitors in early 2022. 
Museum leadership works with Pfeiffer Partner Architects and Clark Construction Group to upgrade the Museum with more accessibility, functionality and beauty to behold. The expanded complex includes many new spaces; within the interior—new exhibition galleries, an education laboratory, a reading and archives room, visitor lobby and event center, retail space, and a works on paper study room; within the exterior— new outdoor gathering spaces, two new gardens stewarded by the Museum and adjacent Horn Center, and the refreshed and renamed Patron's Plaza; all new and renovated spaces offer improved opportunities for visitors to engage with art—and all areas will better serve our communities
This institutional transformation is a significant moment for local communities who will soon benefit from cutting-edge facilities improvements, a deepened capacity to serve and host a wider array of visitors, and broadened exhibitions, collections, and education programs to be offered in new indoor and outdoor spaces. Museum Director Paul Baker Prindle emphasizes, "Expanded, professional-grade galleries will host several different exhibitions at a time and allow the Museum to deepen its leadership in the exploration of abstraction. A community gallery and feature gallery offer greater capacity to support the developing careers of regional artists including self-taught, emerging, and recently graduated artists. Improved research and learning spaces will improve the Museum's ability to focus on advancing multidisciplinary research and arts integrated learning strategies." 
Cal State Long Beach President Jane Close Conoley praised the new Museum as the "crown jewel of [CSULB] campus" in her recent Grunion Gazette column. She emphasized: "This facility presents fresh opportunities for Beach faculty, staff and students, and it also promises to be an even more accessible campus space for the Long Beach community. The new version—the only CSU museum with a collection like ours and the first to be accredited by the American Alliance of Museums in the CSU System—will continue to offer free admission, as well as evening and weekend hours. This means that families, workers, students and others throughout our community can experience exceptional art." She continued, "Making the Carolyn Campagna Kleefeld Contemporary Art Museum available to the community adds to our mission to promote 'the public good.' Increased availability also represents our commitment to develop the next generation of artists and appreciators of the arts."
The construction also upgrades the Museum to a LEED Silver building sustainability rating. Mark Zakhour, Director, Design and Construction Services, California State University, Long Beach shares, "The new LEED Silver Certified Museum is being built as a living laboratory for cultural exploration and a showcase of the campus's aggressive sustainability commitment. Intentional selection of native plants in landscaping, use of sustainable and local building materials, integration of solar panels, energy efficient design, green cleaning and maintenance plans and investment in long-lasting learning technologies were key aspects of the build that contributed to the sustainability rating."
Pfeiffer Partners Architects shared the impacts of the renovation, stating that, "expanded gallery space and a new entry zone will create a stronger interface between the Museum, students, and broader community, while improving operational flexibility, museum security, and access to the Museum's [collection resources], prints and archives. The new Museum Lobby, along with its stronger connections to the outdoor plaza, also provides an array of indoor/outdoor opportunities for art exhibition and Museum events." 
Carolyn Campagna Kleefeld Contemporary Art Museum thanks our benefactress, Carolyn Campagna Kleefeld, for her generous donation that made our Museum expansion possible and funds ongoing student scholarships and educational programming. Additional support from Pasadena Art Alliance, Constance W. Glenn Endowment patrons, and Ruth DeYoung Kohler Foundation has further fueled our growth.  
Download Press Release
Media Contact: Amanda Fruta, (562) 985-4299 | amanda.fruta@csulb.edu
Terremoto features Uncertain Allies by Neha Choksi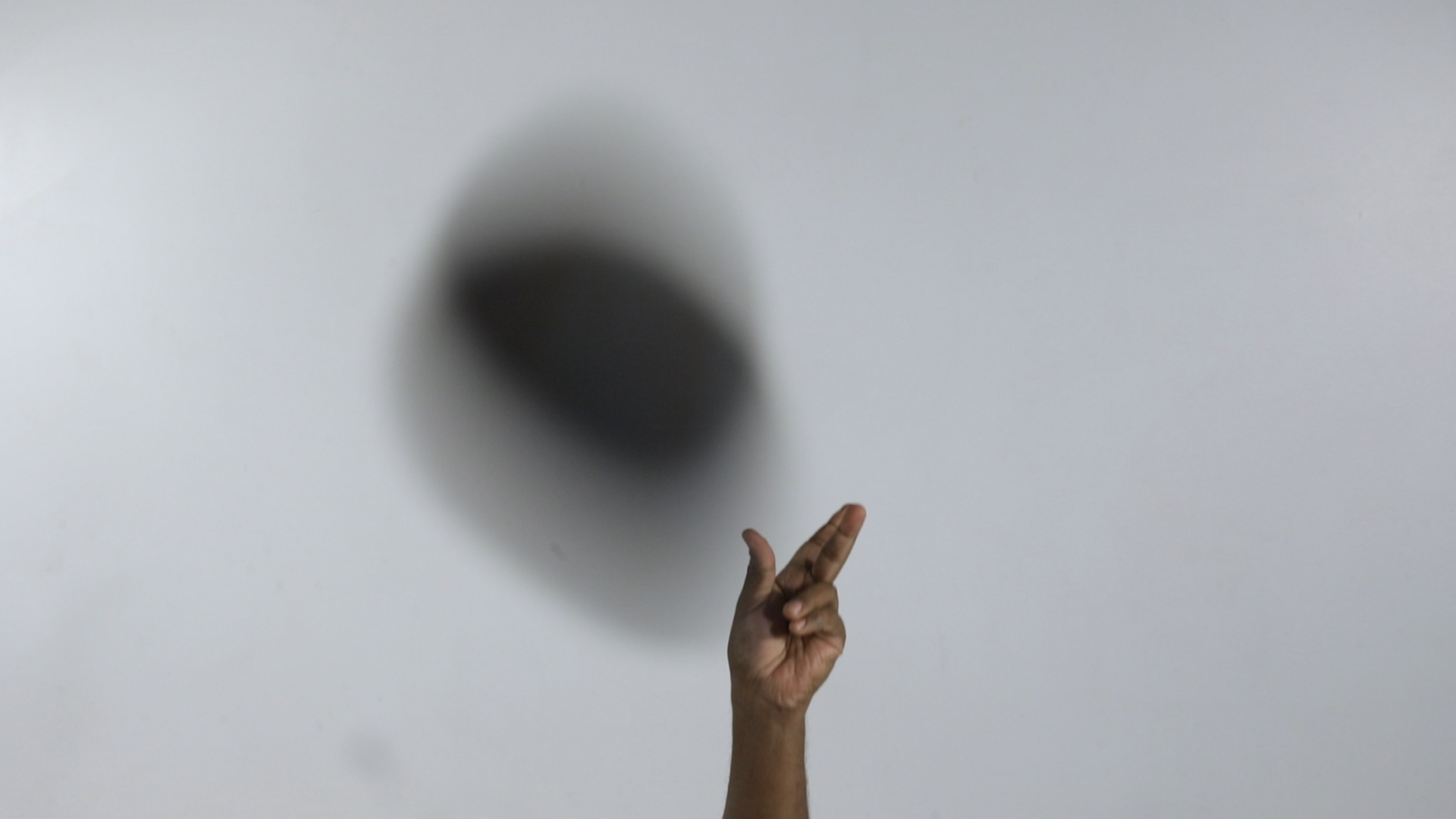 "Uncertain Allies, a monographic exhibition by Neha Choksi, features sculptures, painted wall works, and a newly produced video. The focus of Choksi's efforts is stone that is touched by human activity, and human activity that is touched by stone. Uncertain Allies brings geologic and cultural timescales and agencies into uncertain but unavoidable conversation. To quote medievalist Jeffrey Jerome Cohen, who wrote eloquently about geophilia in Stone: An Ecology of the Inhuman (2015), stones are "ancient allies in knowledge making." He goes on to say, "A rock is not a construction or a concept, not dead matter or pliant utensil. Whether a pebble or a volcano, a mountain or a meteor, a stone is a passage into action, a catalyst, a cause."

As she contemplates stone, Choksi believes new ethics are needed for humans to engage in any relation, spatially or temporally, with this primary matter. Bringing time and agency into play, Choksi contributes to such through the artworks of Uncertain Allies, in ways that are both earnest and absurd. She hopes to enable us to think beyond knowable durations, movements, and scales that make sense to us." Read the full essay by Curator of Exhibitions Kristina Newhouse here.
CSULB President Conoley Praises Museum Expansion, Making it the "
crown jewel on our campus"
"INSIDE LONG BEACH STATE: A Sparkling Art Museum On Way"
 
Image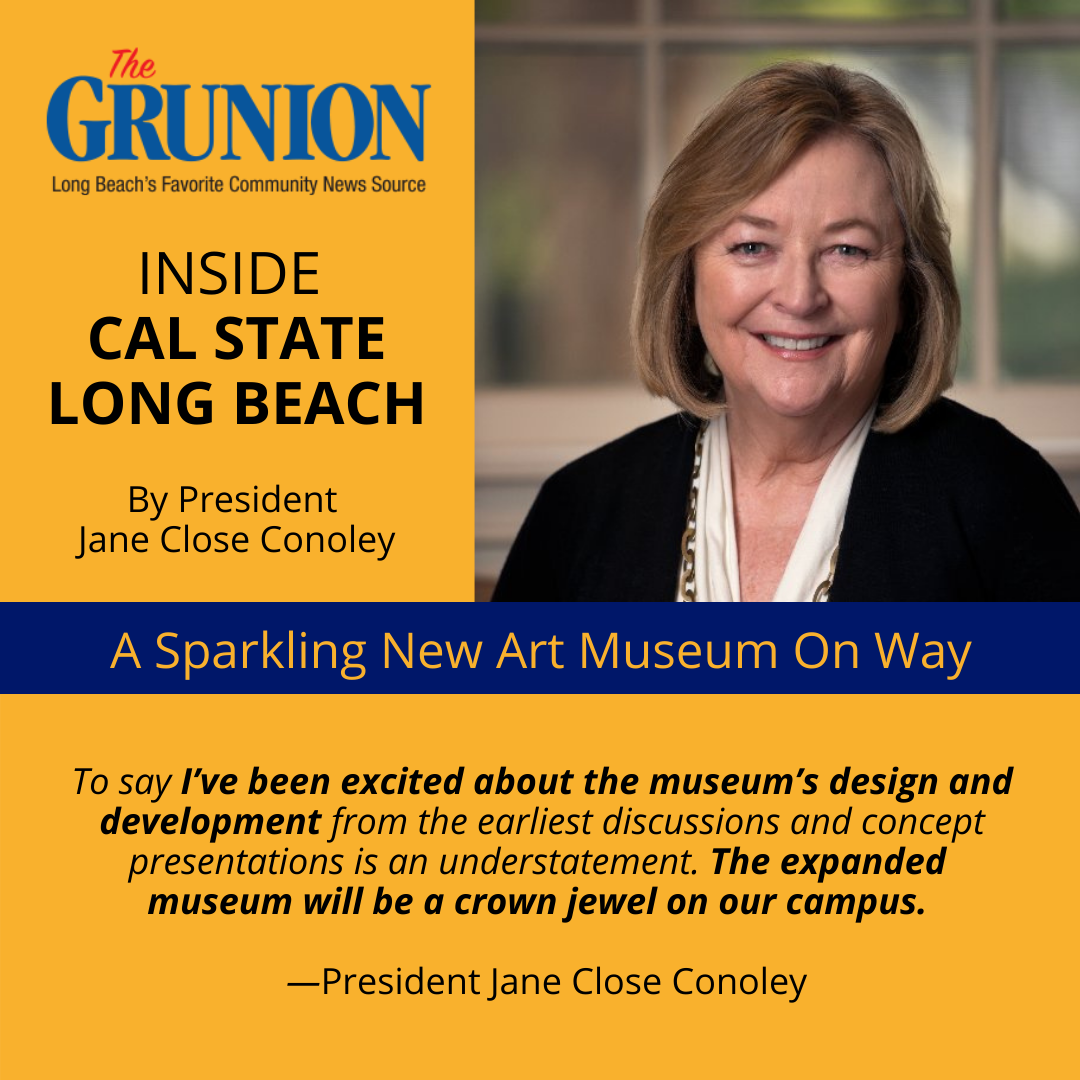 Despite our low campus population since last March, key Beach personnel, together with external teams, have been working to repair and improve facilities and infrastructure, as well as work on new structures around The Beach. From necessary landscaping projects to construction on our forthcoming Anna W. Ngai Alumni Center, the campus' "look" is undergoing significant changes that will improve the way we teach, learn and live as a community.
Nowhere are these improvements more noticeable than at the Carolyn Campagna Kleefeld Contemporary Art Museum, which is undergoing a massive renovation — inside and out. When the Museum reopens (expected in February 2022), CSULB will see the art space double in size and — thanks to the generosity of the museum's namesake — be augmented by a collection of her art, endowed funds for scholarships, internships, visiting scholars, and lectures exploring interdisciplinary topics, and operating expenses.
This facility presents fresh opportunities for Beach faculty, staff and students, and it also promises to be an even more accessible campus space for the Long Beach community. The new version — the only CSU museum with a collection like ours and the first to be accredited by the American Alliance of Museums in the CSU System — will continue to offer free admission, as well as evening and weekend hours. This means that families, workers, students and others throughout our community can experience exceptional art. Making the Carolyn Campagna Kleefeld Contemporary Art Museum available to the community adds to our mission to promote "the public good." Increased availability also represents our commitment to develop the next generation of artists and appreciators of the arts.
To say I've been excited about the museum's design and development from the earliest discussions and concept presentations is an understatement. The expanded museum will be a crown jewel on our campus. It will include three exhibition galleries, a reading and archives room, a works-on-paper study room, an education room, expanded collection storage (the incredible Hampton collection of Modernist works will be moved to campus for the first time ever), and updated workspaces. The increased size will occupy open space adjoining the Jack Rose Track. The Kleefeld Contemporary's new director, Paul Baker Prindle, has joked, "It may be the first time in history that a university athletics program has lost real estate to an art museum!"
In addition to the museum's interior, there will be renewed exterior spaces. The area will feature a new sculpture garden, as well as space for many campus and community events. This space will create an entirely unique way for visitors to interact with art. The Carolyn Campagna Kleefeld Contemporary Art Museum will play a vital role in our "next and better normal" — stewarding and advocating for art and arts education, and making exceptional experiences accessible through its exhibitions and holdings. When that time comes, I look forward welcoming our campus community, neighbors and friends to this very special place.
Museum participates in a collaboratively curated project bringing local artists and local students together in creative expressions of hope.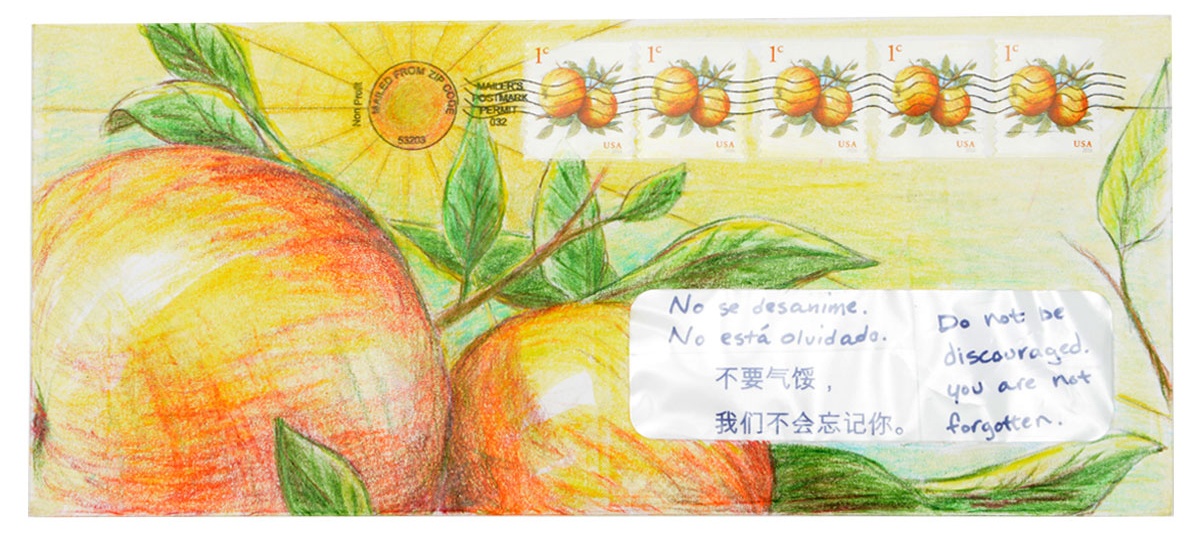 Story also covered The LA Times, LA Weekly, Hyperallergic, LAist, It's Nice That, Flaunt, Collateral, Long Beach Post, The Hi Lo, The Grunion Gazettes, The Orange County Register, Press-Telegram, and more outlets.
Carolyn Campagna Kleefeld Contemporary Art Museum participated in Couriers of Hope, a collaboratively curated exhibition organized by the Port City Creative Guild. Curator of Exhibitions Kristina Newhouse invited Long Beach artists Connie DK Lane, Kadie DiCarlo, Abel Alejandre, Biddy Tran, Juan Gomez, Hilary Norcliffe, Angela Willcocks, Noah Thomas, Lance Carlson, Sarah Arnold and Betsy Lohrer Hall to submit work made on envelopes to the mail art project. Each of the artists selected joined in expressing what brings them hope and what they are hopeful for through their work on envelopes. Over 90 local artists in total participated, and the project has received much press coverage.

This collective effort that has direct impact for the Long Beach community and for LBUSD students, who engage with submitted works from local artists through creative activities and an art trading program. We are proud to contribute to another platform for arts integrated learning that highlights local artists and brings our served communities closer together. Through this exhibition, LBUSD students have another avenue to find new inspiration from works that move them. The active interaction built into the Couriers of Hope exhibition model meets students and artists where they are and offers an exchange of creativity, knowledge and recognition. 
The exhibition of local artists' mail art was on view in-person at The Psychic Temple of Long Beach, 228 E. Broadway, Long Beach, CA 90802. It remains on display online for a limited time. Kleefeld Contemporary's online gallery is accessible here. The Museum also produced community conversations on with curators from Flatline Gallery and Inspired LBC, now viewable on YouTube.
Museum acquires and preserves historic Millard Sheets mosaic mural for future generations
Farmers & Merchants Bank donates work and supports conservation process. Threaded Films produces mini-documentary of the de-installation process.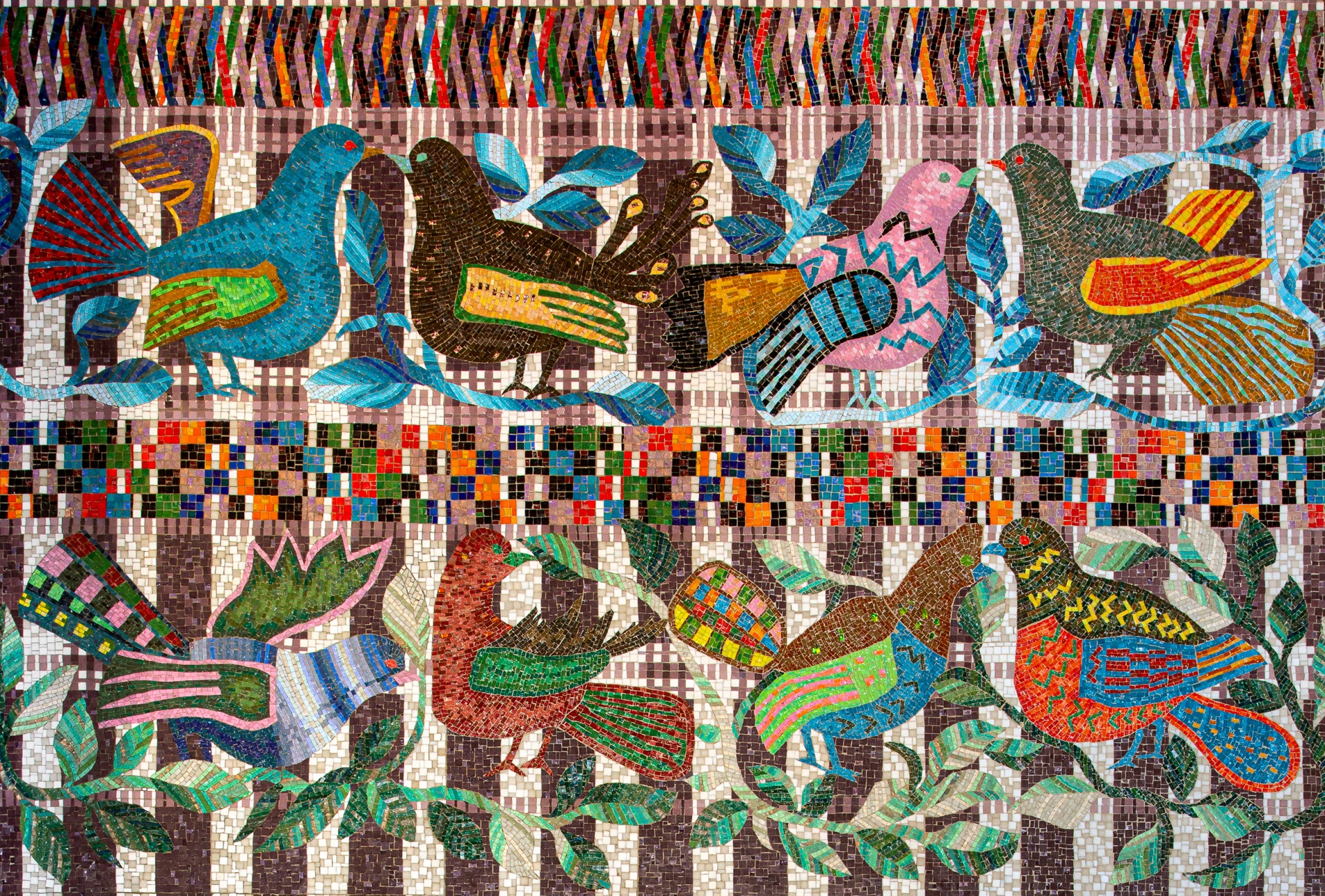 This story has been covered by LA Weekly, The Hi-Lo and other outlets. Here's a conversation with conservators on the Long Beach Post Live Chat!
Kleefeld Contemporary announces the acquisition of historic public art by California artist Millard Sheets gifted from Farmers & Merchants Bank (F&M). The mosaic mural will be installed as a feature of the newly expanded museum. The initiative to save and preserve the work was spearheaded by Kleefeld Contemporary Director, Paul Baker Prindle in partnership with F&M. In addition to the gift of this valuable mosaic, F&M Bank made a significant philanthropic gift to the museum to support the conservation of this work for future generations.
The first step in the conservation, the de-installation from the former Home Savings and Loan Building, is now complete. Threaded Films produced a mini-documentary showcasing the work's significance for stakeholder while capturing the collaborative process of de-installation. RLA Conservation of Art + Architecture (RLA) has been contracted to conserve this work, following many successful Outdoor Sculpture Collection conservation projects with Kleefeld Contemporary. Brian Worley of Brian Worley Art & Restoration, Inc. (BWAR), official liaison for the Sheets Estate and part of the original installation team, also consults on the project. Both firms will assist in efforts to de-install, relocate and conserve this monumental work.

Constructed from 1975-1977, the untitled mosaic designed by Millard Sheets uses byzantine-style glass tesserae. Standing over 14 feet high and over 11 feet wide, the floor-to-ceiling work frames a doorway. According to BWAR, the mosaic design is based upon an embroidered tunic that Sheets purchased on a trip to Mexico. The work depicts colorful, tropical birds with various foliage elements over a geometric background. The mosaic's vitreous and smalti tiles create a textured surface and reflective sheen.
Carolyn Campagna Kleefeld Contemporary Art Museum Building Evolves in 2020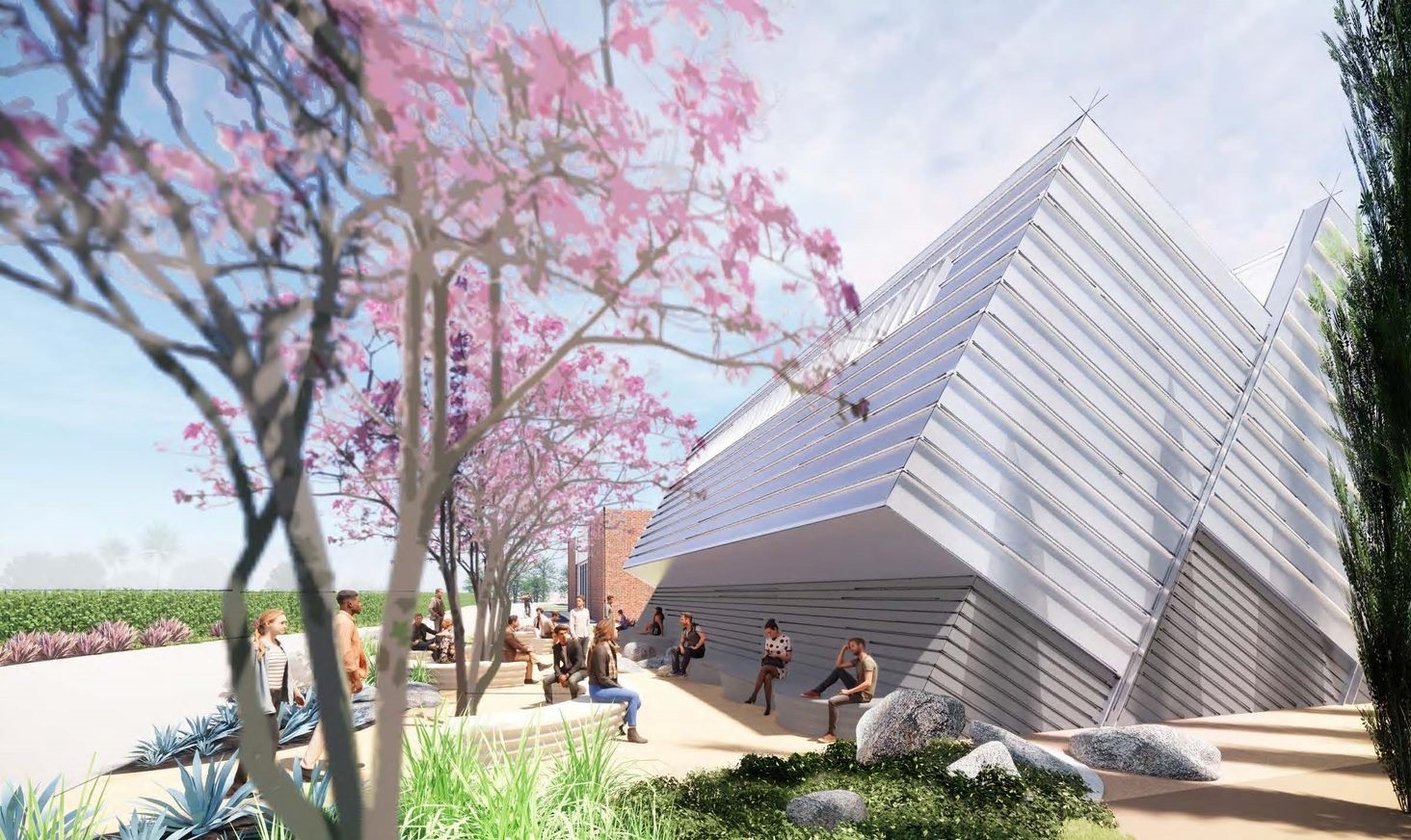 Carolyn Campagna Kleefeld Contemporary Art Museum gets a makeover starting in 2020. As we undergo a significant site expansion, we create a series of off-site projects before an expanded and improved space is built. Get ready for new ideas, fresh projects, and unorthodox exhibition environments. We encourage your interaction, as community places become shared spaces that connect students with contemporary art. We envision arts integration activities that re-imagine education events as collaborative opportunities. By investing in engagement and multidisciplinary projects, we rethink what the word museum means, and what museums do. 

Along with activating city and campus spaces, our guided tours of the Outdoor Sculpture Collection continue in the new year.  The growing Plugged-In: Classroom Connections Program, which expanded to the ABC School District in 2019, will also keep elementary school students engaged with its hands-on making and learning models in the classroom and on Cal State Long Beach campus.

The museum's new name honors the generosity of Carolyn Campagna Kleefeld, an artist, poet, and passionate supporter of authentic self-expression. Her gift enables our growth, allows for unprecedented collection access, and STEAM educational partnerships. We welcome you to join us, as we focus on co-creation and active conversation. Our new identity honors our community—one made up of many diverse communities and many people working toward greater representation, resources, justice, and equity. 
Paul Baker Prindle named Director of the Carolyn Campagna Kleefeld Contemporary Art Museum at California State University, Long Beach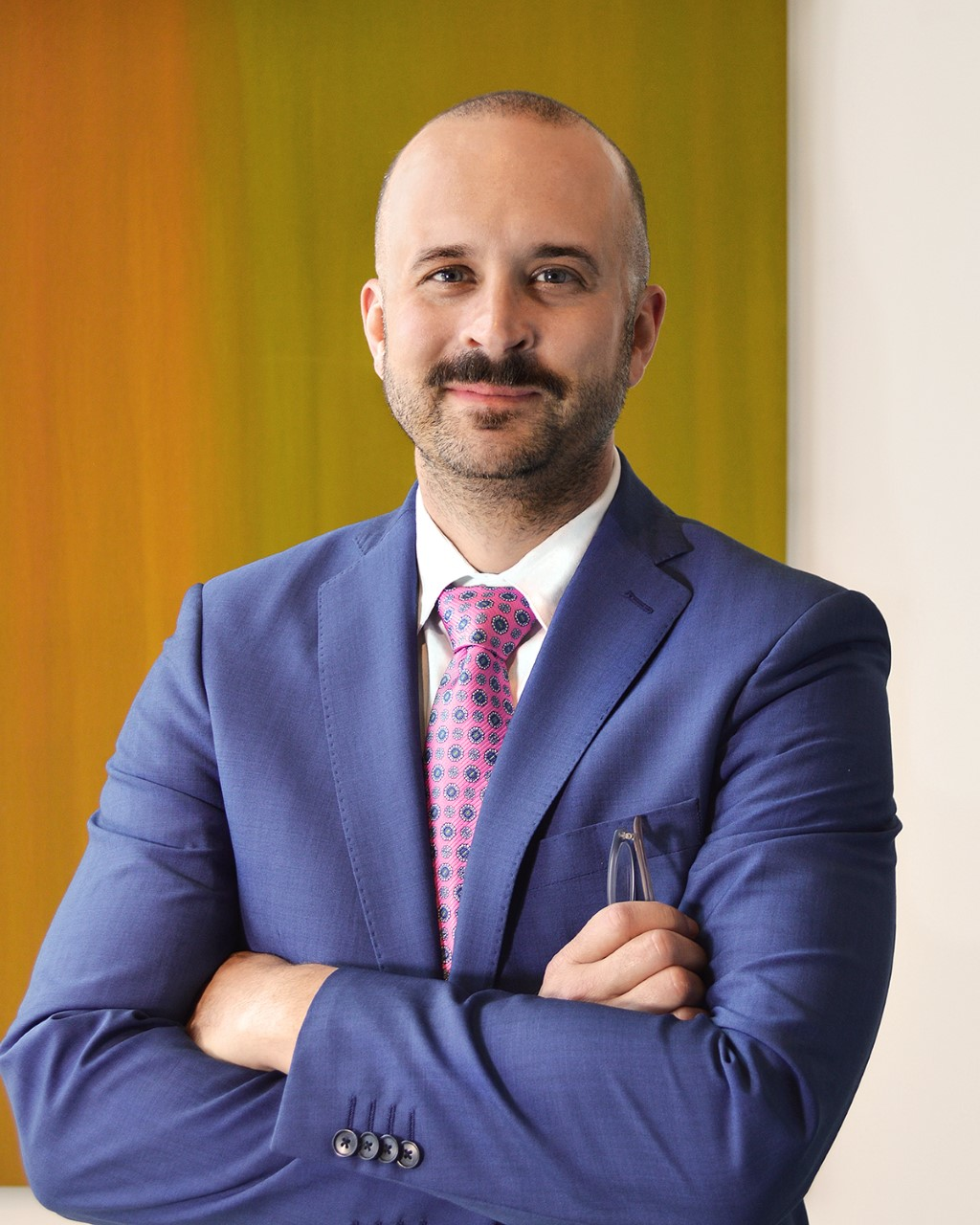 Paul Baker Prindle will join California State University, Long Beach as Director of the campus art museum, following his directorship at University of Nevada, Reno. Highly experienced in capital expansions and capacity building, Baker Prindle will work with stakeholders ahead of a significant expansion, as the University Art Museum is transformed into the Carolyn Campagna Kleefeld Contemporary Art Museum, or the Kleefeld Contemporary for short. He has opened two new museums in the past ten years while also engaging in major acquisition and program innovation initiatives. He looks forward to deepening the museum's commitment to collecting and sharing exceptional contemporary art.

In regard to these organizational changes, College of the Arts Dean Cyrus Parker-Jeannette affirms that, "The renaming of the campus museum represents an exciting new era, as we receive a large gift, add the Kleefeld Collection to a significant permanent collection, and plan major renovations; I can think of no better steward and collaborator to manage this transition than Paul Baker Prindle."

Baker Prindle's professional practice emphasizes diversity, inclusiveness, and viewer participation in arts programming, while serving an expansive community of art viewers and makers. An advocate for growing museums into higher quality, community-facing institutions, Baker Prindle has developed programs that serve students, school districts, community elders, and marginalized populations. He has successfully built two museum permanent collections that challenge pervasive collecting shortcomings through diversification of museum holdings to be more inclusive and to better reflect the communities museums serve. He works to support and collect the work of self-taught artists, LGTBQ artists, Indigenous Americans, and artists who identify as women. Most recently, his collecting efforts at The John and Geraldine Lilley Museum of Art grew the percentage of works by women in the museum's collection from 3 percent to 47 percent.

Dean Parker-Jeannette also shared that, "Throughout the search and selection process, Paul Baker Prindle impressed us with his experience, articulately presented viewpoints, and vision. He comes on board as Director at an exciting time, just as the museum is receiving a new name and looking forward to an upcoming expansion. His expertise, educational perspectives, charisma, and incisive intelligence are sure to propel the museum forward in profound ways during its next chapter."

Baker Prindle will oversee a growing collection, including significant holdings in the Outdoor Sculpture Collection, Gordon F. Hampton Collection, Works on Paper Collection, and the Kleefeld Collection, a recent gift to the museum. He expresses his enthusiasm in saying, "I'm excited to join this team of museum professionals at an important time in the life of the museum. We are eager to partner and collaborate while we explore and develop new ways of connecting the arts with the community. My vision is for the museum to be an outward-facing institution that foregrounds innovation, scholarship, and service within a region of great diversity. The success of our efforts hinges on thoughtful and sustained engagement with our neighbors, and I'm honored to have the opportunity to build deeper connections between the University and the people we serve." His first day will be July 22, 2019.

He has curated well over one hundred exhibitions in the past. He co-curated Air, Land, and Seed, a collateral exhibition at the 2013 Venice Biennale, and has worked alongside artists to organize SEE HER: New Works by Dyani White Hawk and many other projects. He is a contributor to the forthcoming catalogue David R. Harper: My Own Personal Ghost. In January 2019, Baker Prindle opened the John and Geraldine Lilley Museum of Art at University of Nevada, Reno, where he taught and directed University Galleries for six years. He has held positions at Gagosian Gallery, Edgewood College, and John Michael Kohler Arts Center.
VIEW PRESS RELEASE