Dinner with Twelve 49ers
Upcoming Dinner: Careers in Psychology
You are cordially invited to attend Dinner with Twelve 49ers. This unique CSULB Alumni program connects students with prominent alumni, faculty and staff for an intimate evening of career advice, networking opportunities and great food.
This is a chance to meet an alum who has been in your shoes and hear how she created her success, and meet fellow students with similar career paths.
Meet Your Alumni Dinner Host
Image
Alyce LaViolette, '69, '80
B.A. Psychology & M.S. Pyschology
Psychotherapist (MFT), Trainer, Consultant and Expert Witness for the Court
Alyce LaViolette has worked with battered women since 1978, first as an advocate at WomenShelter in Long Beach and then in private practice.  In 1979, she founded Alternatives to Violence in Long Beach, one of the first programs in the country for spouse abusers. She specializes in Anger Management, Domestic Violence Counseling for Survivors and Perpetrators, and Gender Issues. She also provides couples' counseling, and a broad base of individual issues. She also serves as an expert witness for criminal and family court.
Image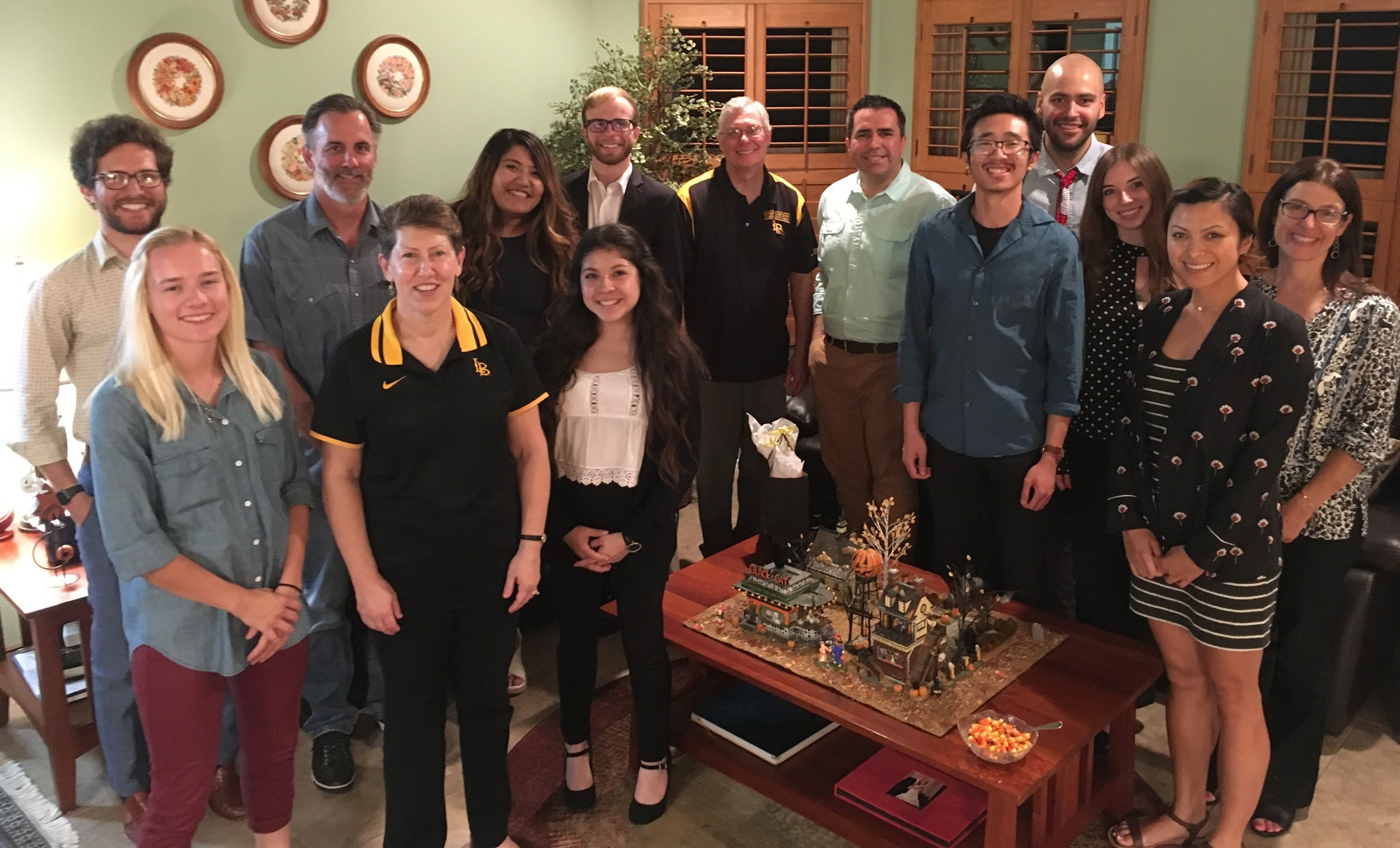 A signature Alumni program, "Dinner with Twelve 49ers,"  brings together one alumna or alumnus with 10 students and one faculty member for a special night of "Beach" camaraderie.
In most cases, alumni host the dinner at their home. The intimate dinner setting creates a forum where students can freely seek career advice from an alumna or alumnus. This program is a unique occasion for alumni and students to connect and build impactful, lasting relationships.