Adding and Embedding Videos into Content
You have the ability to add videos from your Course Gallery directly into your Content area as well as embedding videos directly into rich text editor within BeachBoard.
1. In the Content area of your course, select the module in which you would like to insert a video.
Onthe Add Existing Activities button, select the arrow to activate the drop down menu. Then, select Add My Media:
Image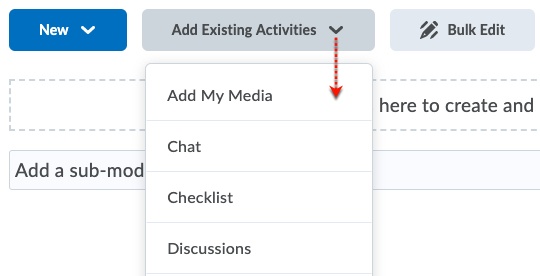 2. In the pop-up window, select Media Gallery to view the videos you have published to the course:
Image

3. Choose Select* next to any video.  This will insert a link to the video into your course module:
Image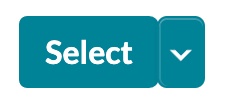 *If you're using the New Content Experience, choose any module and select Add Existing near the top left of the page:
Image

Then, select Add My Media on the next screen:
Image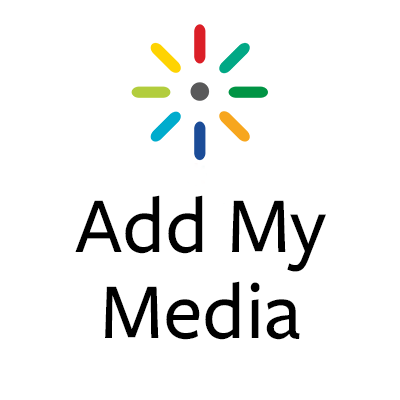 4. In the pop-up, select Media Gallery and choose Select next to your video of choice.
5. In the Content tab, enter the module where you wish to create a page with embedded media. Select the New drop-down menu and select Create a File.
IMPORTANT NOTE: It is not recommend to embed videos with built-in quizzes into the Rich Text Editor.  Quiz attempts submitted through the embedded video may create unwanted grade items in your gradebook.
To embed a video in any rich text editor, select the Insert Stuff button:
Image

In the pop-up window, select Insert My Media.
Image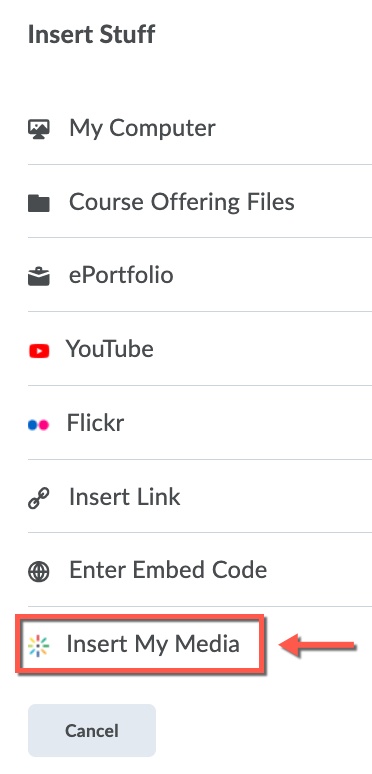 In the pop-up window, it is important to be sure to select Media Gallery (selecting My Media will link the embedded video to your Media Library and will cause access issues for your students.)
Image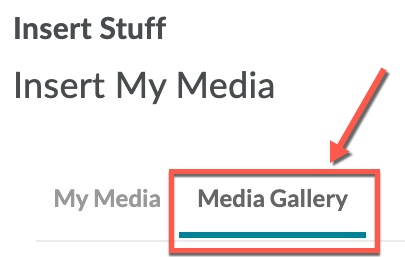 Select the drop-down menu on the right of any video to choose the size of the embedded element.
Image

You will be prompted with a preview of how the video will appear on your page.
Select Insert to finalize the embedding process.
Select Save and Close at the bottom of the page to post the page in your module.