Grade Exemptions
The Grades tool includes a feature where you can exclude specific grade items from factoring into a student's overall grade for the course. When entering grades:
Check the box next to a student's name.
Click "Exempt" to exclude the grade item from the student's overall final graded calculation.
Image

To exclude multiple grade items for a student, click the drop down menu next to the student's name and select
"Edit Bulk Exemptions"
Image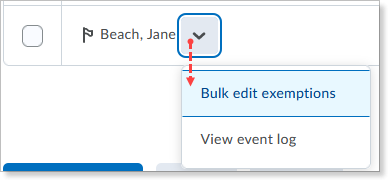 Video Tutorial