Usability: Crafting Engaging Web Content
What's Usability?
"Usability" refers to the planning and development of your content to provide a quality user experience that doesn't require constant updates.
This is achieved by a variety of methods, including starting your headers and bullet points with action words or chunking your information into smaller groups. Building usable content is essential for connecting with a modern web audience. Usable content practices can build trust and loyalty in the audience. Content editors should aim to provide an easy to understand site, with clear and concise choices for its users.
Why is Usability Important?
Image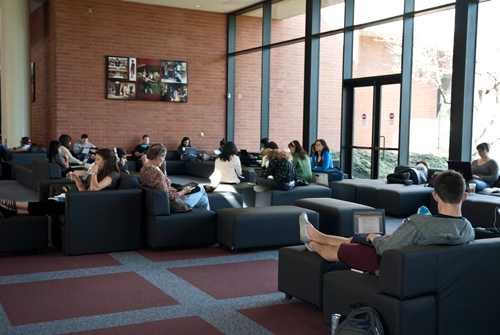 The easy conclusion: If a website is difficult to use, the audience will leave and not come back.
A usable site provides clear guidance for its customers. Hard to navigate sites created frustrated customers that will seek out direct means of communication such as emails, phone calls, or training sessions instead of checking the site. That means more staff and faculty time budgeted for instructing simple matters one-by-one instead of issues handled autonomously by the site.
Methods for Crafting Content
Writing for the Web (Keeping it Simple)
Our CSULB Office of Marketing and Communications provides a great guide for building and writing content for modern web users. The big takeaways from their guide is to keep content focused and tight using a common language that the audience will understand.
Condensing your Content
Scanability
The scanability of the page, the aggregate effect of writing and formatting techniques to compensate for the shorter attention span of modern web users, is incredibly important.
Use Headings and subheadings with concise and direct text to break up content.
Use bulleted and unordered lists to present like ideas or steps quickly.
Emphasize text with bold and italics thoughtfully and sparingly.
The 'Eyetracking F' Heatmap
Image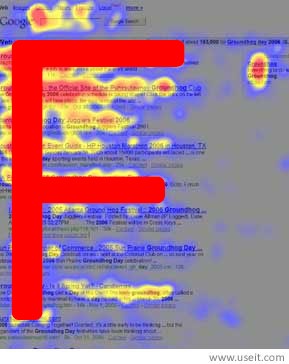 The Nielsen Norman Group
have tracked the common eye movement
of a group of users looking at thousands of webpages. Users tend to scan pages fast, focusing on main headers and the scanning the content on the left side of the page vertically.
This study echoes the importance of chunking your data, creating viable headers and keeping content short and focused.
Calls to Action
Where appropriate, you should finish your content with a call to action that guides the user toward their next steps. This can be as simple as a asking the user to 'Contact Us' for support, 'Download the PDF', or 'Make an Appointment Today.'
On the Web (support links)
For more information on usability check out:
Or feel free to contact our web team if you have any questions or comments.