---
Earth Week 2017
Earth Week is scheduled to occur April 17th – April 20th. We are calling on our sustainability partners to collaborate to make this upcoming Earth Week fantastic! If you have event ideas or questions about how you can participate, email us for details.
---
Green Generation Mixer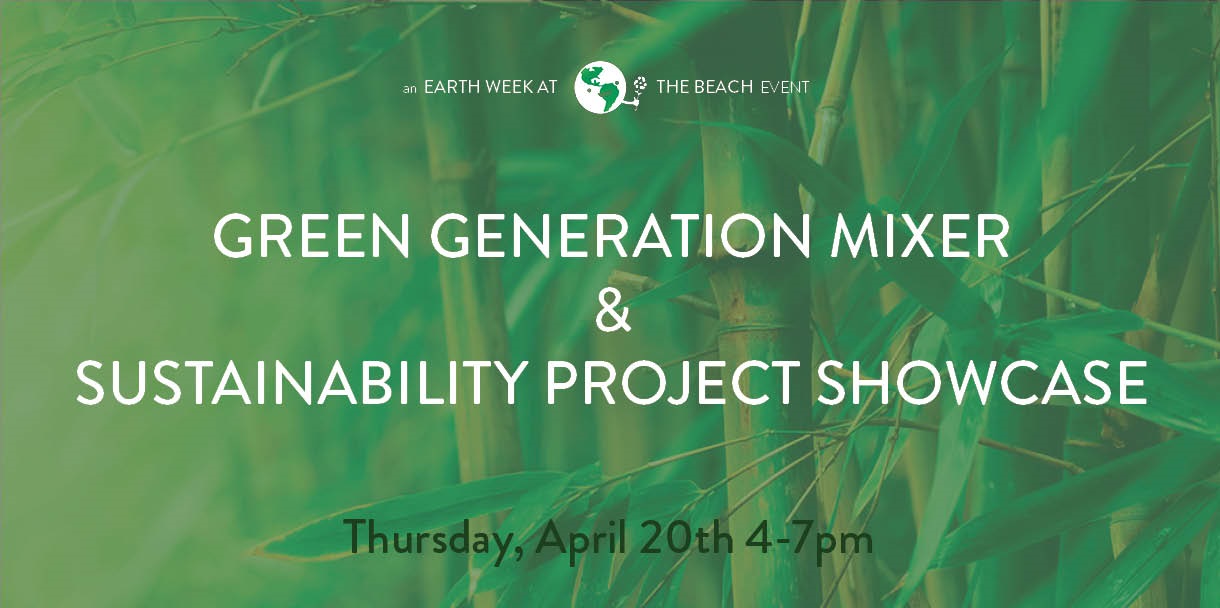 This is CSU Long Beach's biggest sustainability event of the year! The 6th Annual Green Generation Mixer brings together student, faculty, staff, and Long Beach community sustainability leaders for a fun evening of mingling, music, and food at the beautiful Japanese Garden. Connect with sustainability-minded student clubs, local environmental organizations, and Long Beach-based green businesses, then check out the highlight of the event: the Sustainability Project Showcase, a presentation of student and faculty research, creative and technical projects that explore a wide variety of sustainability topics and solutions. The event is free and all area welcome! Click HERE to RSVP for this event.
See photos from last year's event here.
---
The City of Long Beach organizes and highlights a variety of sustainable events throughout the city. The Long Beach community is invited to participate in these public events and take individual actions to make this city more sustainable.
City of Long Beach Calendar of Events  
---
CSULB Sustainability in the News 
Your source for current and archived coverage of CSULB's sustainability programs and achievements
2016
CSULB Carports Will Make Campus Greener
Cal State Long Beach Builds Carport Solar System with Aim of Powering University
Solar panels will soon provide power at Cal State Long Beach
Two Cal State Long Beach Carports to Have Solar Systems Installed
Carry Your Loot on a Scoot: Urban Scooter Aims to Innovate Urban Transportation.
Economics Master's Student Wins CSU Research Competition
CSULB Artists Paint On Recycling Bins to Spread Awareness on Earth Week
Things to do in Long Beach this week: Earth Week and more
CSULB student body: Care to recycle
Hillside Dining Renovation Awarded LEED Gold Certification
Sustainability in the Fashion Industry
Socially Responsible Investing and International Studies
2015
2014
2013
2012
2011