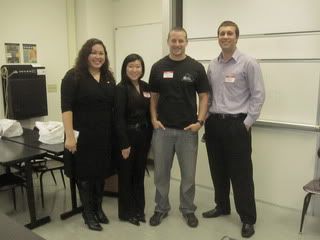 Alumni meeting Fall 2010 (10/6/10)!
Thanks to the HRMA Alumni members that came out on

10/6/10

to speak to our current members! It was great to hear your success stories!

For all of those alumni members out there who are interested in getting involved with HRMA, please contact Membership and Alumni Director, Soleil Garcia at soleilcgarcia@aol.com.
We would love to keep in contact and have you come out to our events!



HRMA is proud to announce our Alumni Mixer on December 3rd, 2010!
Alumni: Are you interested in attending our mixer? Contact Soleil Garcia or see our facebook event page
here!