NOVEMBER MEETINGS & EVENTS!
11/10/10 SPEAKER SERIES: Justin Rudd! He will be speaking about the importance of community service. Check out the facebook event here!
11/11/10 We will be holding an international potluck with IBA! More information at the meeting on 11/10/10!
11/17/10 SPEAKER SERIES: Evan Harmon from Naviron!
11/17/10 FUNDRAISER! Tonight is our fundraiser at Hof's Hot! Come out and support HRMA! Check out the facebook event here!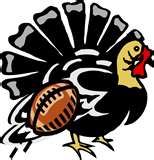 11/24/10 NO MEETING! Enjoy your Thanksgiving break! Gobble!
11/29/10 SHADOW AN E-BOARD MEMBER DAY! Interested in getting on next semester's e-board? Today is the day to find out what each position is about! Can't attend the meeting? Don't worry! Any of our e-board members would be happy to work with you and explain what their position is about another day! Joining e-board is a great opportunity! Don't miss out! We would love to have you next semester!
12/1/10 E-BOARD ELECTIONS! Today is the day to run for next semester's e-board! Even if you are not interested in running, attend this meeting! Vote for who you think is the best candidate for each position! HRMA is YOUR organization! Get involved.
12/3/10 SAVE THE DATE!! Tonight is our alumni mixer! Interact with alumni! Ask questions about how they got where they are, advice, or just enjoy the company of past HRMA members! Remember, our alumni were in your position not too long ago so they are a very beneficial resource! Check out the facebook event here!
As always, weekly meetings are held in CBA 228 every Wednesday @12:30 PM! Refreshments provided.
Want to see pictures from our past meetings? Click here!