Thriving Under Stress - Cancer's Superpower
Thursday, November 14, 2019
6:30pm in the Chartroom
Coping with stress? So are cancer cells.
While normal cells succumb to chronic biochemical stress, cancer cells tend to live. Somehow, they find ways to not only survive but thrive under stress! Their tenacity is what makes finding a cure for cancer so difficult. Cancer is the second leading cause of death globally, with an estimated 9.6 million cancer related deaths in 2018. Join us to learn more about how cancer cells cope with stress, and how Dr. Bhandari's research may ultimately contribute toward finding more effective treatments.
Registration
This event is free to attend, but space is limited. RSVP required.
Parking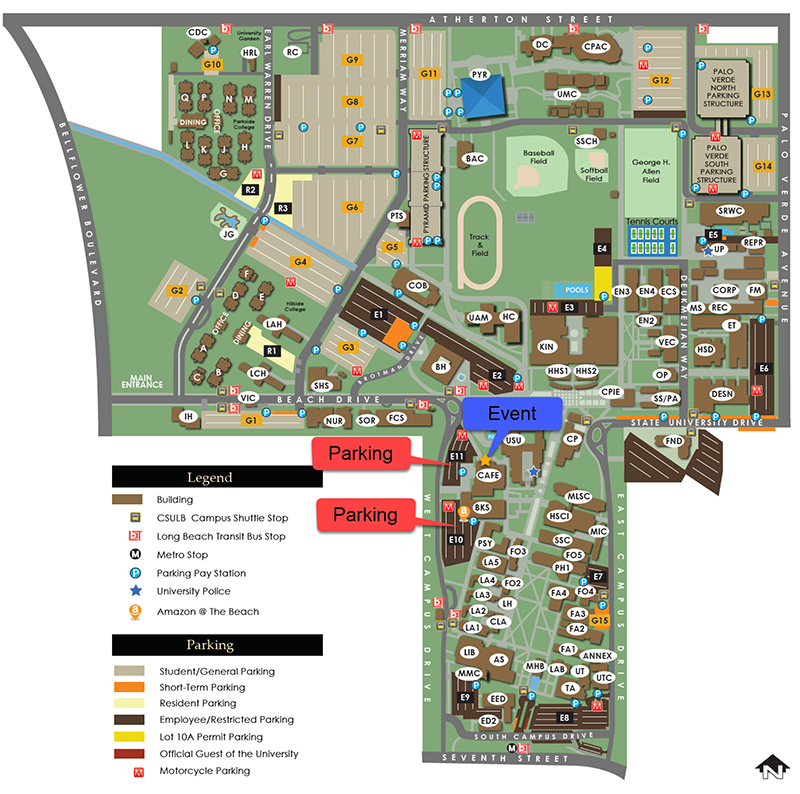 Parking Map (click to enlarge)
Virtual parking permits can be purchased for $10 from pay stations in Lot E10 or E11 accessible through Beach Drive (off of Bellflower Blvd) or West Campus Drive (off of 7th Street). These parking lots are open to the public after 5:30pm. You'll need your license plate number when you purchase your parking permit as CSULB Parking Enforcement uses license plate recognition technology in all parking lots. Once you purchase your parking permit at one of the grey parking stations, your electronic permit will be stored in the system until 11:59pm.
Fellows members receive free parking and will be emailed a parking coupon code along with parking instructions the week of the event.
About the Presenter
Dr. Deepali Bhandari
Dr. Deepali Bhandari is an Associate Professor in the Department of Chemistry and Biochemistry. She received her B.S. Honors and M.S. Honors degrees in Microbiology from Panjab University, India and her Ph.D. in Molecular Biology from Loyola University Chicago. She completed her postdoctoral training in Cellular Biochemistry at University of California, San Diego before joining Long Beach State University as an Assistant Professor of Biochemistry in 2014. Her research interests include studying the molecular mechanisms that help decide the fate of cells experiencing stress with a focus on cancer cells and their ability to beat stress. Dr. Bhandari's research is supported by a grant from the National Institutes of Health.