What is BeachApps?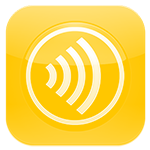 BeachApps is a virtual classroom software service. Use your own laptop and a web browser (do not use Google Chrome) to access SPSS and the files you create from anywhere you have a internet connection.
How do I access BeachApps?

 Download: The first time you use one of your personal devices, download and install Citrix Receiver. Follow the instructions in the installation guides for your Mac and Windows devices. 

Alternatively, BeachApps virtual software is accessible on campus in the Library and Horn Center computer labs.

Login: Open a web browser and navigate to the BeachApps login page. Use your campus ID and password to login.
For a trouble-free BeachApps experience:
Do not use Google Chrome to access BeachApps.
Install the Citrix Receiver client after you download it. Some features of BeachApps will not work if you do not complete the installation of the Citrix Receiver before you start using BeachApps.
Understand how to save your work to BeachApps. Users should routinely save all files to their own personal devices. BeachApps does provide a limited amount of temporary storage space. PLEASE NOTE: Work saved to a temporary storage space will be deleted three weeks after the end of the semester.
Try BeachApps before you need it. Log on, explore, make something, and save it. If something isn't working right, this will give you time to figure out why and get help before you need BeachApps to complete an assignment.
Use a Windows or Mac desktop or laptop computer to create and edit your assignments. Tablet devices and phones are well suited for viewing, but awkward for creating and editing assignments.
Links to detailed BeachApps setup instructions for various supported devices and platforms are available in the User Guides section of this site.